'It will be impossible for overseas players to join the teams unless the BCCI gets special permission' – CSK CEO
Overseas players might not join IPL franchises till 15th of April.
Updated - Mar 12, 2020 5:49 pm
9.8K Views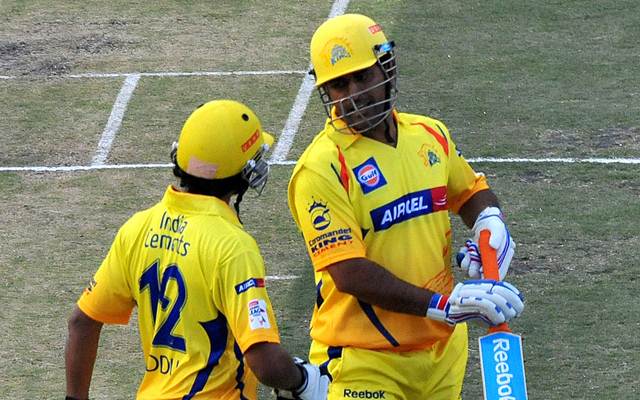 The outbreak of the novel Coronavirus has proceeded to ring alarm bells all around the world. The virus, which has now been declared as a pandemic by the World Health Organisation [WHO] had already claimed more than 4000 lives and has proliferated in more than 80 countries which also include India.
Around 70 confirmed cases have been reported across the country. In the wake of the rising threat, question marks have galore around the viability of staging the cash-rich Indian Premier League, which is scheduled to start on March 29th. The IPL governing council is set to meet on March 14 to discuss whether the tournament should be played in empty stadiums or postponed altogether.
However, with the Ministry of Health coming up with new guidelines as far as issuing visas to foreign internationals is concerned, the CSK Chief Executive Officer (CEO) Kasi Viswanathan has reckoned that the fresh visa advisory has made it almost impossible for overseas players to join their respective IPL franchises before April 15th.
Foreign players can't join their teams till April 15th, reckons CSK CEO
Viswanathan said that the situation can only change if the BCCI gets special permission from the government, which looks highly unlikely in the present context. Reacting to the health ministry's advisory, Vishwanathan said that most of the overseas players have been booked with business visas and so it will be impossible for them to join their sides until April 15th- the date when the Health ministry imposed restrictions expire.
"Most of the players are traveling with business visas and that is how they come and play in the IPL. So, it will be impossible for them to join the teams unless the BCCI gets special permission. As of now, it is not possible as the diktat is pretty clear and we cannot go against the government," Kasi Viswanathan, CEO of the Chennai Super Kings was quoted as saying by India Today.
He added, "The BCCI needs to sit down with the government and I mean both the Central and the State Governments across the board and get to some understanding on how they need to go forward. Unless special permission is given, it will not be possible for foreign players to join the teams"