'It's like 50,000 people watching him are not there'- Subramaniam Badrinath on MS Dhoni's unflustered mindset
Badrinath said that Dhoni has immense self-belief.
Updated - May 9, 2020 4:14 pm
166 Views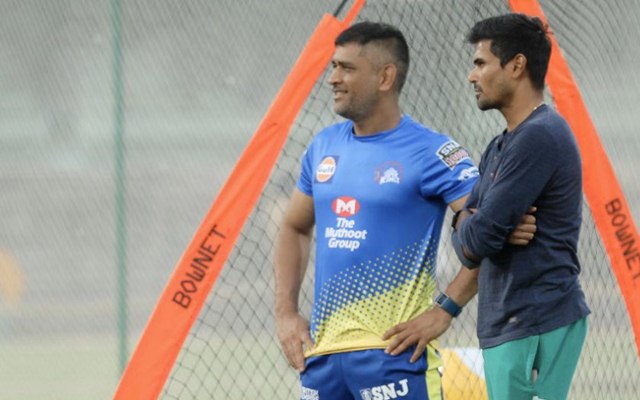 Subramaniam Badrinath, the former Indian cricketer, said that MS Dhoni doesn't get overawed by a situation. Dhoni, 38, is known to be cool as a cucumber, a quality which has helped him garner numerous laurels for himself as well as for Team India. The Jharkhand-born has taken his team over the line in crunch situations plenty of times owing to which he is deemed among the best finishers.
Badrinath, who has played alongside Dhoni for the Chennai Super Kings in the IPL, said that the latter remains oblivious of his surroundings. As per the retired Tamil Nadu batsman, Dhoni knows how to handle crowd pressure and has immense self-belief. The veteran reckons that having clarity of thoughts has helped Dhoni taste a huge amount of success at all levels.
MS Dhoni is totally detached from everything, says Badrinath
"He is not bothered about anything else. He completely believes that whatever he is doing is right. That is the approach everybody needs to have. I would like to say that just do what Dhoni is doing as a cricketer," Badrinath was quoted as saying in an interview with Indian Express.
"He is totally detached from everything automatically. When he is going out there, going about the business, it feels as though the 50,000 people watching him are not there. He is alone, he knows clearly in his mind what he needs to do, and he goes about it," he stated.
Badrinath, who played two Tests, seven ODIs and a solitary T20I, named Ravi Ashwin as the most talented and mentally strongest cricketer in Tamil Nadu.
"In Tamil Nadu, I think it's R Ashwin. He is phenomenal the way he is. The way he thinks about the game. He is talented, he is blessed with a lot of talent, but he is the one who knows his cricket inside out," Badrinath added.
Ashwin started his career playing all three formats. However, with the emergence of Kuldeep Yadav and Yuzvendra Chahal, the tweaker fell out of contention from the limited-overs teams.
Currently, he is one of one India's gun bowlers in the Test side, having picked 365 wickets. Ashwin also boasts of four Test tons and 11 half-centuries, scoring 2,389 runs at an average of 28.10.