Jacques Kallis : The man for all Seasons
Updated - Aug 6, 2014 3:32 pm
26 Views
If Cricket was a book with each chapter enlisting a great player, Jacques Kallis will certainly be a chapter in the book. This chapter of Cricket book was over when Kallis announced his retirement from International Cricket. With 13,289 runs in Test Cricket and 11579 runs in ODI cricket, he was a man for all seasons, a true legend the game has produced.
In a recent series The Modern Masters for ESPN Cricinfo Rahul Dravid and Sanjay Manjrekar discussed various traits of Jacques Kallis the player. Rahul Dravid emphasized the fact that Kallis was a very good player of spin bowling. This itself is a testimony of Kallis 's skill as a batsmen that despite being played his cricket mostly on pacy and bouncy tracks he was able to play spin very well throughout his carrier. Rahul also cited an example where in a Test match at Capetown Kallis all of a sudden started playing reverse sweep to negate Harbhajan's spin out of rough.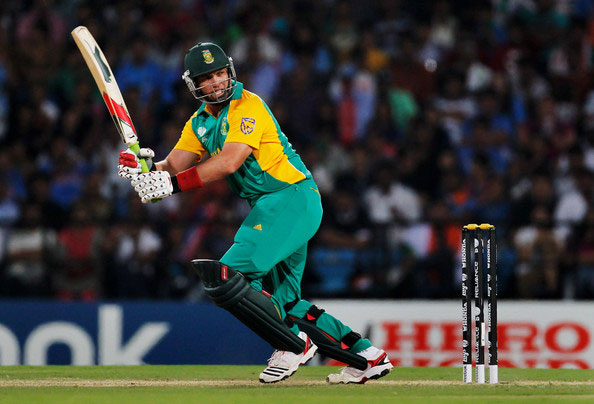 Follow us on Telegram
Kallis was always a model of consistency. He scored runs everywhere but his record in England was not the best by his standards. In year 2004 he scored 100 plus runs in 5 consecutive innings. He also got Man of the Match awards 23 times in a test which is a record in itself. On the show The Modern Masters Sanjay Manjerkar pointed that the world was in the awe of Lara, Tendulkar and Ponting which did not give Kallis the limelight and accolades he deserved in his carrier.
Kallis achieved so much with his bat that his heroics with ball are often forgotten. He got 292 wickets in Tests and 273 in ODIs. Not only this, he was a prefect all-rounder with 200 catches in Tests. It's his all-round achievements that make Cricket Pundits draw his comparisons with Sir Gary Sobers. Well, we certainly can't make those comparisons but Kallis will definitely be remembered as the best all-rounder of his era.
Follow us on Google News