James Anderson deletes his 'lesbian' tweet from 2010, says 'he is a changed person now'
James Andeson believes the players need to be educated.
Updated - Jun 9, 2021 10:44 am
2.3K Views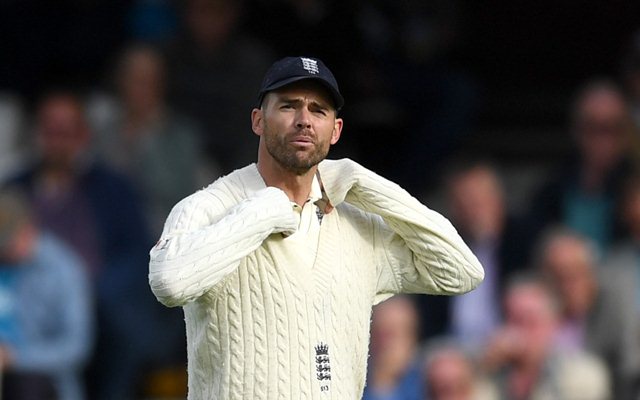 Follow us on Telegram
The England Cricket Board's (ECB) decision to suspend Ollie Robinson from international cricket for his racist and sexist tweets has created a furor in the cricketing world with some stating it was too harsh while, the other saying the ECB was correct in handing out the punishment.
The matter has not stopped with Robinson as some of the unsavory tweets of other English players too have gone viral on social media. On Tuesday, an unnamed England player's identity was sealed as his historic comments were found out when the player was 16 years old.
Now, England pacer James Anderson's viral tweet, in which he referred the fellow pace bowler Stuart Broad 'lesbian' has come to light. Anderson has clarified his stance on the same tweet which stands deleted now.
"It is something we are definitely going to have to look at (historic social media posts). But if we educate well enough, that language and those tweets do not go out in the first place. The historical stuff, for me, it was 10, 11 years ago. I have certainly changed as a person since then. That is the difficulty; things do change and you do make mistakes," Anderson told Sky Sports.
Neither fake nor found.

"James Anderson deletes a 2010 tweet joking that Stuart Broad looks like a '15-year old lesbian'."

– According to Daily Mail pic.twitter.com/gUWpPJwiT8

— K A B I R 🇶🇦 🆒 (@imma_sledge2) June 9, 2021
James Anderson believes the Ollie Robinson controversy should be taken as a lesson
Apparently, the unnamed player's old tweet was found on Wisden.com who also made racist and sexist comments and ECB is investigating the matter. Anderson spoke in length about it as well supporting the player by stating they were too young.
"I remember being that age. You do make mistakes. You are very young and inexperienced but, as people, we have just got to try and get better, improve and make sure that this sort of thing does not happen – that people are aware it is unacceptable."
The veteran pacer also concluded by saying that players should learn from the Robinson controversy and make sure to evolve and get better.
"It does not matter how old you are. You can never know too much. I think it is really important that we keep doing this, keep buying into this, because it is really important for our game – we want it to be an inclusive one."
Follow us on Google News