James Anderson found not guilty
Updated - Aug 2, 2014 6:18 am
11 Views
Finally the 'Push' Gate controversy came to end in a surprising style with neither of players involved in the spat got been penalized. Both the players Ravindra Jadeja and James Anderson weren't found guilty which made them to escape without any punishment.
After a day of accepting all the possible evidences and submissions from both sides it was said the verdict could take up to 48 hours to be delivered. However, in the end commissioner Lewis, by joining from Australia through Skype, just needed a small duration of time to come with his decision.
It was a interesting decision after James Anderson who was charged with a Level 3 offense and in a state to face a big ban escaped with neither ban nor penalty.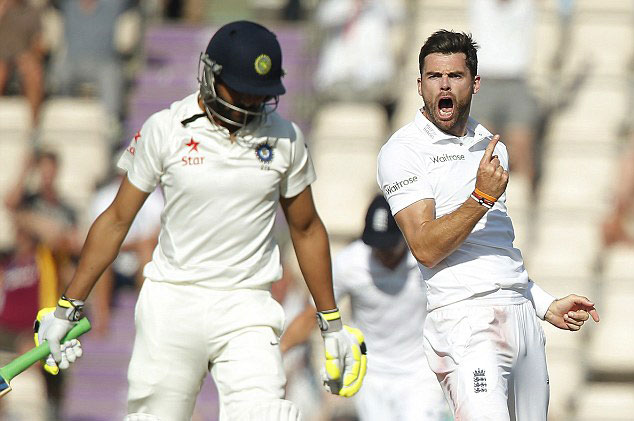 Follow us on Telegram
Jadeja, who was been banned 50% which is a Level 1 offense after been charged with the level 2, appealed over the decision and been found not guilty as he too escaped from ban. he was banned after David Boon got evidences from att Prior and Ben Stokes over Jadeja's rude behavior.
Now, In a huge blow to India's hopes of staging a revival in the remainder of the 5 test match series which is currently tied at one apiece, England's front line fast bowler James Anderson will now be available for the remainder of the series against India after the judgement been ruled out. However, he could have been playing even banned as he might go to appeal over the decision and continue palying in the series.
ECB and James Anderson were represented by Nick De Marco while Jadeja was represented by Adam Lewis QC in the hearings. The hearings were also attended by The two teams managers also attended the hearing along with the ECB's managing director Paul Downton, the BCCI's Sundar Raman and also MV Sridhar, the ICC's General Manager – Cricket, Geoff Allardice, and Sally Clark, the ICC's Ethics and Regulatory lawyer.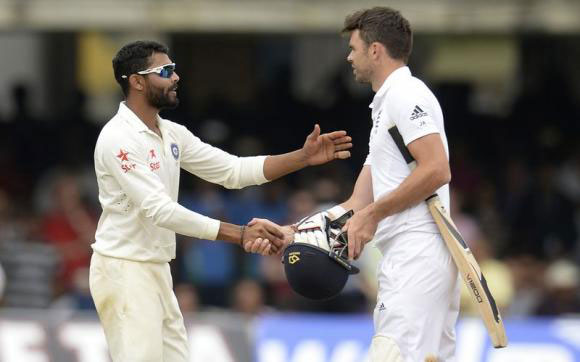 Earlier, the Indian Board had alleged that England's 32 year old pacer was the aggressor during the altercation with Jadeja in the lunch time at Nottingham. Anderson was accused of using abusive language and pushing the Indian all rounder. Anderson has been far from the most courteous bloke on the pitch as he is said to have been involved in a heated war of words with Ajinkya Rahane at the end of Day 4's play at the Rose Bowl.
Follow us on Google News