James Vince lashes out at 'selfish' people roaming on streets amid Coronavirus outbreak
James Vince recently returned after playing in Pakistan Super League 2020.
Updated - Apr 6, 2020 11:05 am
66 Views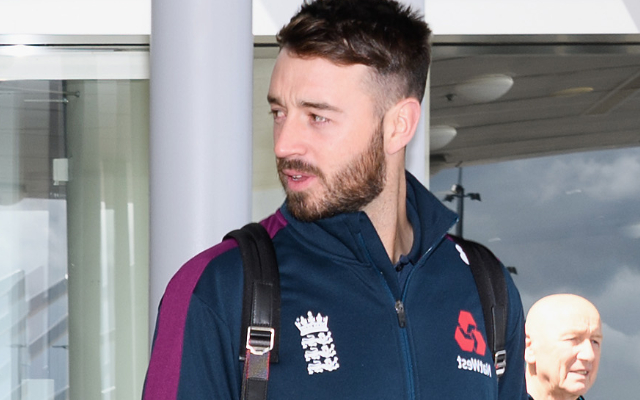 Follow us on Telegram
Coronavirus outbreak forced the governments across the globe to take some strong and harsh steps. They announced lockdown in the country and asked every single individual to stay back in their homes. Even, the UK government also took the same step but instead of staying inside the homes, some people were spotted roaming in the streets. James Vince has lashed out at those people for not showing any sense of responsibility towards their country and the people.
The novel virus is increasing day by day. At the moment, the doctors and researchers are busy developing some vaccination to combat the COVID-19. Everything looks uncontrollable after the Coronavirus came into the picture. The death rate is also increasing as the days are passing. Until Sunday, the death toll in the UK reached to 4932.
James Vince is not impressed with the behaviour of people
People in some countries have still not taken this pandemic serious. The human life on planet earth has come down to a standstill with a question that when things will become normal and people can take a sigh of relief. At the moment, there are no signs of things coming to the usual state.
Th health officials have also shared guidelines with the people like washing hands for some time, keep social distancing and not to go out in social gatherings. The aforementioned instructions are the precautions that people should take to avoid the chances of getting infected with Coronavirus. On one side, some have given proper attention to the guidelines and they following it quite efficiently.
On the other hand, some have not entertained it. Moreover, they are moving around in the streets during the lockdown. So, James Vince, the England international took to his Twitter handle and lashed out at them. He shared a post that read, "Just seen the pictures of people out and about today as if everything is normal. What selfish people, surely by now they've realised this is serious. Well done to everyone who's doing their bit and staying in."
Here is the post:
Just seen the pictures of people out and about today as if everything is normal. What selfish people, surely by now they've realised this is serious. Well done to everyone who's doing their bit and staying in.

— James Vince (@vincey14) April 4, 2020
Follow us on Google News