Watch: Japan opener Makoto Taniyama given out for leaving the field without informing the umpire
Updated - Nov 5, 2016 1:06 pm
58 Views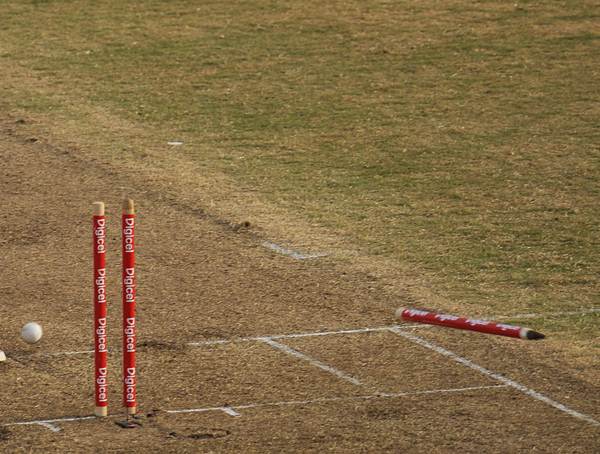 Follow us on Google News
The Japan vs China game in the first ever East Asia Cup a quadrangular series witnessed a rare form of dismissal. Batsman Makoto Taniyama was given out 'retired' as he left the field to change his bat without the consent and approval from the on-field umpires Alan Curr and Mihindu Perera. An incident which can be termed negligence on part of the batsman was treated with utmost seriousness by the umpires who decided to take the call after discussing it amongst themselves.
The tournament also features teams from Korea and Hong Kong match. The inaugural game played at the Sano International Cricket Ground drew a lot of attention after that particular decision since it isn't pretty common in professional cricket. Japanese opening batsman Makoto Taniyama who was given out after he left the field having faced the first ball of the third over of Japan's innings.
At the highest level, two of Sri Lanka's greatest cricketers, Marvan Atapattu and Mahela Jayawardene are the only two to have been dismissed for this particular reason in Test cricket. They were called back to the pavilion by the team while batting on individual scores of 201 and 150 respectively in a Test match against Bangladesh in 2001. In the end, though, Sri Lanka won the match by an innings and 137 runs.
Taniyama's dismissal was merely his lack of knowledge of the subject and that he was most probably unaware of such a need to inform the umpires before he left the field to change his bat. Before being dismissed he had scored 7 runs in 12 balls.
It was the Japanese skipper Masaomi Kobayashi who took things in his own control and with his unbeaten 29 off 35 balls helped Japan chase down the target of 80 with 5 wickets in hand and 43 balls remaining. There was also a considerable contribution of the Chinese bowlers to their win as they conceded a whopping 27 extra runs that comprised of 18 wides and 4 no-balls.
Watch: Japan opener Makoto Taniyama given out for leaving the field without informing the umpire
https://www.youtube.com/watch?v=1ZZxEqnVAMo
Follow us on Telegram