Japanese baseball player Shogo Kimura keen to ply his trade in IPL
He played in Nippon Professional Baseball from 2003 to 2017, mostly as an infielder.
Updated - May 21, 2018 6:26 pm
1.4K Views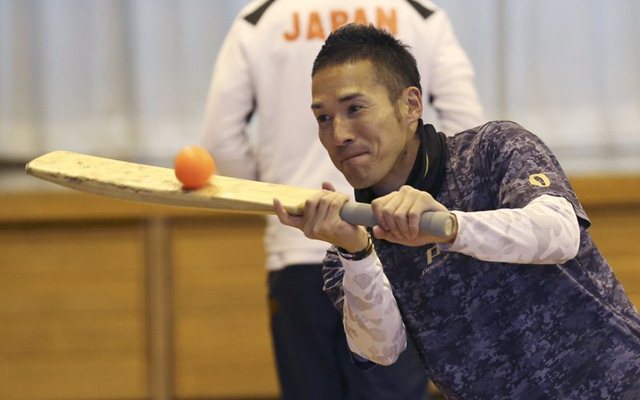 In an interesting revelation, Japanese baseball infielder Shogo Kimura is keen to make a switch to cricket and is currently in Mumbai on a recce. Kimura, 37, watched a couple of Mumbai Indians games as part of his induction to the new sport. He also watched a Delhi Daredevils game in Delhi over the weekend. If indeed he makes the switch, Shogo Kimura will become the first professional baseball player from Japan to change over from baseball to professional cricket. He has also expressed his intention to play in the Indian Premier League.
Kimura has the chiselled body of a professional athlete and physically, at least, looks up to the task of playing T20 cricket. He played in Nippon Professional Baseball from 2003 to 2017, mostly as an infielder. He was released from the Seibu Lions in 2017 but wanted to keep playing a professional sport. Thus, when approached by Japanese baseball players' association about shifting to cricket on behalf of the Japanese Cricket Association last November, he agreed instantly.
Speaking about how he would adapt to the change, Kimura said, "My mind knows I have to hit the ball but my body would freeze when the ball was bowled at me," he was quoted as saying by Mumbai Mirror.
Kimura to give trials in Australia
In order to get some T20 cricket experience under his belt, Shogo Kimura and his backers are hoping to get a contract in Australia first, as the season there begins earlier. Waiting for the Indian season in 2019 would mean losing a whole year.
If he impresses in Australia, maybe an Indian IPL franchise would invite him to be part of the team in some capacity, even if it is simply to help with logistics. In 2020, Kimura will be 40 and he reckons he has to make it by then or he won't make it at all.
[interaction id="5b02c0349aa241aba9628bba"]