Jason Roy Interview by Anis Sajan: Support from Eoin Morgan, fearless approach, WC 2019, IPL and more
From Eoin Morgan's support to thrilling 2019 WC Final, Jason Roy discusses it all in this interview.
Updated - Jul 12, 2020 11:34 am
622 Views
Jason Roy came into England's scheme of things when the team was reeling from their horrific show in the 2015 World Cup. In the mega event, the Three Lions played defensive cricket and were knocked out after the defeat at the hands of Bangladesh. Four years later, the Brits came out all guns blazing, had their share of hiccups as well, but won the World Cup for the maiden time at home.
And without a doubt, Roy helped in the transition of England cricket from being somewhat 'timid' to 'brute force'. An ODI and T20I strike-rate of 107.27 and 147.151 pretty much show his approach while batting. But it hasn't affected his consistency by any means. In 87 ODIs, the Durban-born has nine tons and 18 fifties. And when he reaches a milestone, he makes it count more often than not.
He hasn't played any cricket over the last four months, having last played for the Quetta Gladiators in the Pakistan Super League (PSL). Roy is not even into his 30s and with an overall playing experience of over 12 years, he is expected to help England win more games going into the future.
At the present point in time, the top-order batter has been spending all his time at home. During this while, Anis Sajan, Cricket enthusiast and Mentor of the Delhi Bulls in the T10 League, decided to catch up with him to discuss on various topics, starting from his early days to the epic World Cup final at the Lord's.
Here are some excerpts from Jason Roy's interview: –
How did you get attracted to the game of cricket?
I came over to England from South Africa when I was 10 years old. I wasn't surrounded by cricket, rather it was rugby, swimming, surfing and tennis. To get me into sports, my parents asked me to meet people, to be around sportspersons. And then I joined a cricket club and enjoyed there, not as much as rugby.
Cricketing gears were pretty foreign to me. I picked up the bat like a caveman and hit the ball. At the age of around 17, I had to make a decision as I had a huge passion for rugby. I considered cricket, taking into account the longevity of the career and what I was better at.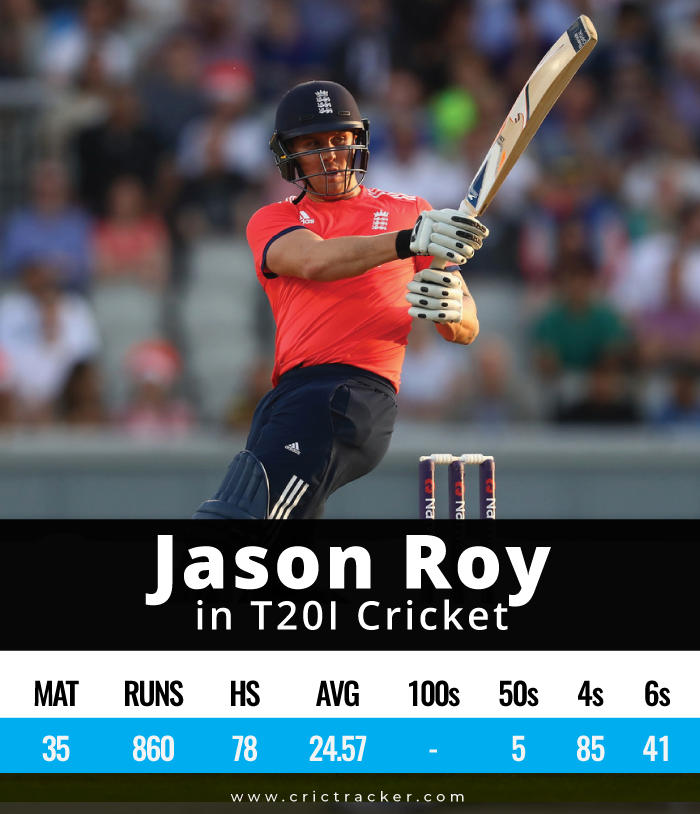 Did you have a personal hero in cricket?
I watched cricket but didn't know who the players were. Lance Klusener attracted me because of his all-round skills and flamboyance.  When I started playing professional cricketer, I played with and against a lot of them- Kevin Pietersen, Kumar Sangakkara, Hashim Amla, Ricky Ponting, Graeme Smith, Tilakaratne Dilshan to name a few. As a youngster, I played alongside them while being in Surrey.
Take us through your debut?
The match against Ireland was rained out after we fielded for five overs. But for me, the match against New Zealand at Edgbaston was my debut. It was an absolute train-wreck as I was very nervous. Trent Boult was running into bowl and I knew he would try and hit me on the pads. First ball of the match, and I drove one straight to Martin Guptill, patrolling the point region.
After a few low scores, Eoin Morgan, as good a captain as he is, spoke to me, asked me to dust off the disappointment, and assured me of a place for the next game. From that time until the 2019 World Cup, they never told me to take my feet off the gas. I was lucky to be a part of this side.
Talk us through your maiden century?
It was against Pakistan in Dubai. It was an incredible feeling, but it was short-lived happiness because I remember working so hard, I was also sweating. And then Jos Buttler came in and got a hundred off 46 balls and I got mine at a run-a-ball, pretty slow for me. Jos found it very easy.
You didn't have a great time in the 2017 Champions Trophy. Tell us about it:
That was a horrible time. I had gone to the IPL, sat on the bench most times and played only four to five games. When I joined the squad after coming back, I was exhausted, mentally and physically. But I was excited as I had been working for the Champions Trophy for over two years. The team was also looking forward to it. I couldn't score, had a chat with Morgan, who's a close friend of mine.
I remember him coming to me in Cardiff, saying, 'sorry mate, you will be dropped. I said 'you don't need to go any further, I knew what was happening with me'. It was the right decision to be dropped at that time. I have always been ready to step aside for the betterment of the team. Because I knew that whoever was going to come in was going to do a better job than me right now.
Going into the World Cup, England was a fearless team. Did you feel that the Brits were somewhat the favourites?
When the WC came about, everyone forgot about how good we were. We were the number one ranked ODI team. As a squad, we were humble, we worked hard and we don't like to look too far ahead. So, when we were told England were favourites, we decided to focus. We didn't want to dwell too much on the victory against Pakistan in the ODI series, as the World Cup was ahead.
Take us through the match against India in Birmingham: 
That brought life back into the team a little bit. We had our full team back, we won that game and everyone got to relax a little bit, we started playing the way we normally play. That was a weird moment as everyone had to come together, attended team meetings where we discussed our fears. That's when we played our best cricket.
In a lot of series, we lost the opening matches. We tried to be as aggressive and positive as we could. And that starts in the morning when we had breakfast and turn up to the ground. And we ended up playing some incredible cricket again. After we won, we realised that's how we should play.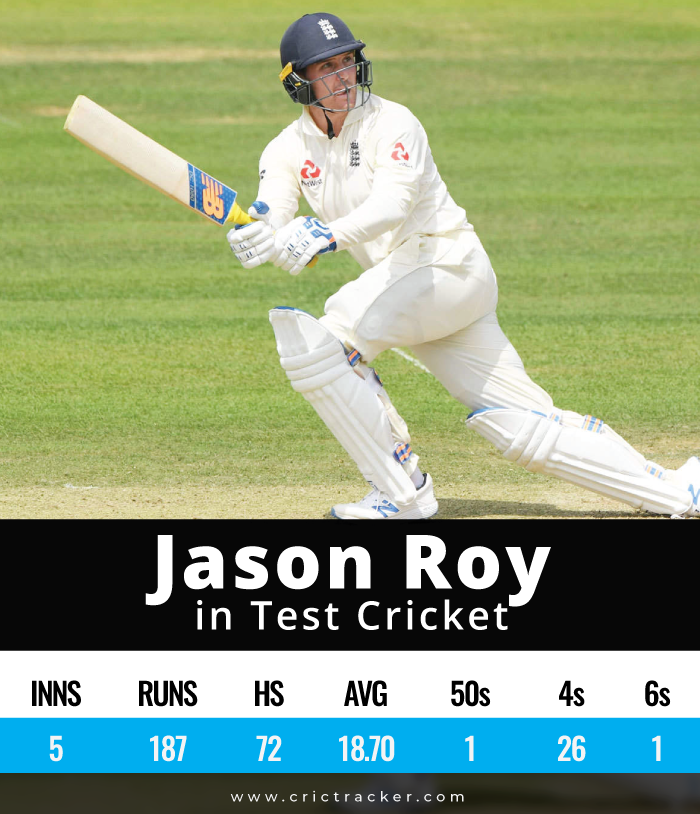 In the World Cup semi, you got 85 and then smashed the stumps after getting out. Were you worried about getting reprimanded?
It was a shocking decision and I later spoke to the umpire about it. At that time, I was very upset. It was a semi-final, I returned from injury. When I was given out, pulling down the leg-side, I told the umpire 'You got to be kidding me, that's terrible!' I asked for a review, but the umpire said that we exhausted the same as Jonny had used it up. We had a bit of an argument on the field.
I went to bed that night very embarrassed, I regret how I behaved. Even though we had won the game, I was ashamed. Passion leaked that day a bit too much. But that happens in sports.
Tell us about the World Cup final:
Everything that I imagined about the WC final in my childhood, the match transcended every bit of it. Listening to people cheering you was the most insane feeling. Once we went to the ground, it felt like another game. I didn't watch that game until a month ago when it was replayed on TV.
I forgot about so many things that happened, Trent Boult, standing on the ropes, my fumbles. There's so much that happened in that game. When we won, I couldn't comprehend anything, we just knew we won. The next moment, we celebrated in our hotel. It was something incredible.
When England lost Jos Buttler in the game, did you feel that the match went out of England's hands?
I wasn't aware of that record (England losing four WC finals). If I was aware, I would have been a nervous wreck. But we would be lying if we said we weren't worried, especially when Jos got out. Then the Super Over, and I was like 'what is going on here!' This is the craziest game of cricket I have ever been a part of.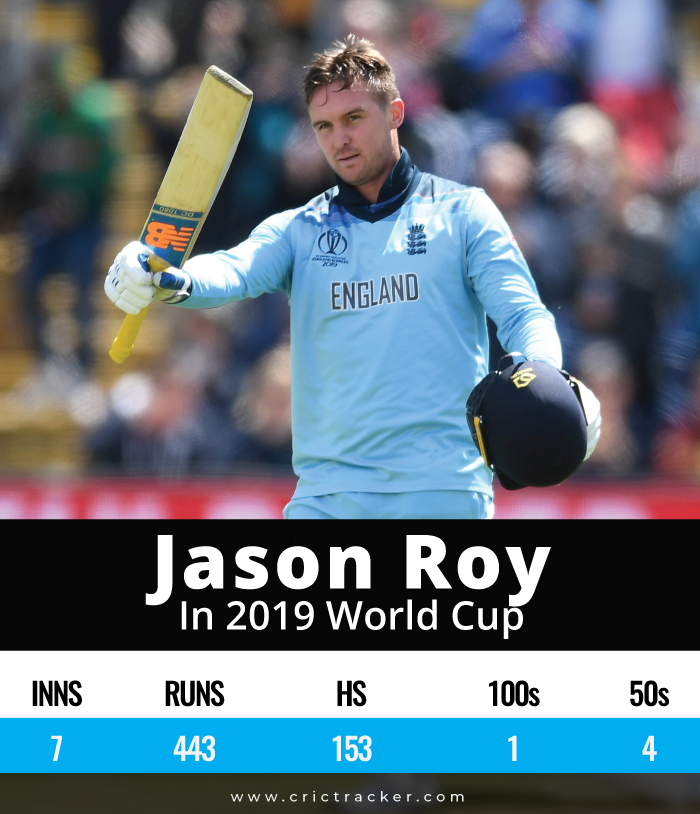 Tell out about the run out of Martin Guptill:
I fumbled a couple of balls earlier and in a weird way, it was kind of a blessing. It told me to calm down, gather my thoughts, take my time and do the basics right. If that hadn't happened and the ball came to me in the final delivery, there was a chance of me fumbling that one.
Had I done that, I would have turned around and run out of the stadium and would have struggled to play cricket again, to be honest. Luckily I did the basics, got the ball to Jos and he did the rest. Jos demolished the stumps and years of hard work and dedication paid dividends for us.
If T20 World Cup doesn't happen, there's a chance of IPL 2020 taking place:
I've heard that rumour, but who knows what's gonna happen, I think that will be great, any live sports at this moment will be great for everyone. Amazing experience playing IPL, India is one of favourite places to play cricket in. Love and passion for the game in India and Pakistan is far greater than here in England. It's growing for sure in England, but it's deep-rooted in the sub-continent. IPL is an amazing place to play, it's super loud, we can hardly hear what your teammate is saying next to you.
IPL, PSL, BBL – Your favourite league?
I've been to Pakistan only once for PSL. I've been to India 3-4 times, BBL is completely different. I think as far as cricket experience goes, I am gonna go with IPL.
If you are asked to pick an opening partner from another country, would it be Rohit Sharma or David Warner?
Rohit Sharma
Who's the current best batsman in the world – Virat Kohli, Joe Root, Steve Smith or Kane Williamson?
I have to say one of my good pals Joe Root for sure, he's an absolute gun.
Joe Root or Eoin Morgan – A better captain?
I've played under Morgan more, both are great leaders, can't pick one.