Jasprit Bumrah enters Asia Cup 2018 as the No.1 ranked ODI bowler
Several leading players in the ODI Player Rankings to feature in six-nation Asia Cup in the United Arab Emirates.
Updated - Sep 13, 2018 6:43 pm
5K Views
Follow us on Google News
Several leading players go into the upcoming Asia Cup aiming to not only consolidate their positions in the ICC ODI Player Rankings but also to use the multi-nation tournament in preparation for the ICC Cricket World Cup 2019. With five of the six teams in the Asia Cup to feature in next year's mega event, the likes of Jasprit Bumrah, Shakib Al Hasan and Babar Azam are excited at the prospect of being pitted against the best of the region in the 15-28 September tournament in the United Arab Emirates.
The Asia Cup commences with a match between Bangladesh and Sri Lanka in Dubai on Saturday. Afghanistan, qualifiers Hong Kong, India and Pakistan get into action later as they try to qualify for the Super Four stage and get more tournament practice with just eight months to go for the ICC Cricket World Cup 2019 in England and Wales from 30 May to 14 July.
India fast bowler Bumrah, who has a lead of 20 points over Afghanistan leg-spinner Rashid Khan, is looking to maintain his top position while Pakistan batsman Babar is hoping to bridge the big gap with Virat Kohli, who is not playing in this tournament. Similarly, Bangladesh's Shakib is aiming to be at his best and show everyone why he is top-ranked among all-rounders.
Several openers who figure prominently in the rankings will be seen in action, including the India pair of Rohit Sharma (fourth) and Shikhar Dhawan (ninth), Bangladesh's Tamim Iqbal (12th) and Pakistan's Fakhar Zaman (16th).
Among bowlers, Pakistan's Hasan Ali is looking to claw his way back two spots to number one, while India spinners Kuldeep Yadav (sixth) and Yuzvendra Chahal (joint-ninth) are the others in the top 10.
In the ICC ODI Team Rankings, India are the top-ranked side in the tournament. They are presently second with 121 points, six points behind England, while Pakistan are in fifth position and 104 points.
India, Pakistan and Hong Kong are in Group A while Afghanistan, Bangladesh and Sri Lanka form Group B for the preliminary stage. The top two teams from each group will advance to the Super Fours with the top two sides from there making the final.
Captains speak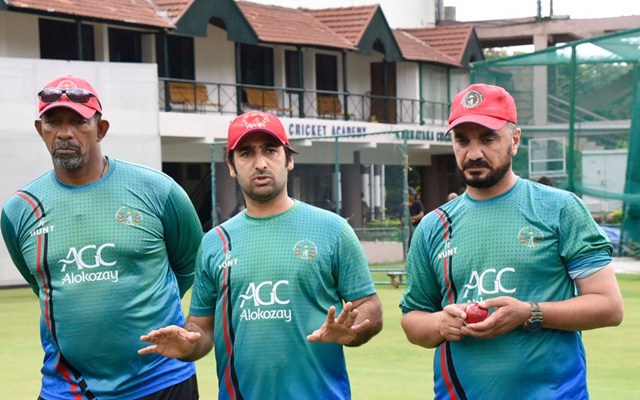 Afghanistan captain Asghar Afghan: "We are looking forward to playing in front of the UAE crowds as we prepare for the World Cup. We have a lot of fans here who will be following our fortunes.
"It is a chance for the team to gather ranking points on the ODI table and also to improve our individual rankings. We look forward to playing good, competitive cricket against good sides in the Asia Cup."
Bangladesh captain Mashrafe Mortaza: "We have some great recent memories of the Asia Cup. We have been finalists in two of the last three events and on rankings we are the third best ODI team in Asia. That will inspire us and give us confidence as we get ready to play against some very tough sides.
"The ICC Cricket World Cup is what everyone is looking forward to with enthusiasm and this will help us prepare well with so many from here playing in the mega event next year."
Pakistan captain Sarfraz Ahmed: "This tournament is a great chance for us to rise up in the ICC ODI team rankings, especially since the ICC Cricket World Cup is not very far away.
"Half the teams who will feature in the World Cup are participating in the Asia Cup so it is a great chance for us to see where we stand. We have sweet memories of the ICC Champions Trophy last year but we have new challenges ahead."
Sri Lanka captain Angelo Mathews: "This continental tournament gives us a chance to test ourselves against some good sides and also prepare for the ICC Cricket World Cup in the process.
"There are three higher-ranked oppositions in the fray and it is a good chance to also move up in the ICC ODI rankings."
Top-ranked bowler Jasprit Bumrah of India: "The Asia Cup in the United Arab Emirates is going to be huge and I'm really looking forward to doing my best here.
"Being at the top of the ICC rankings is a matter of great pride for me. We will be playing against some leading players and I know the conditions can be challenging but I'm hoping to be at my best."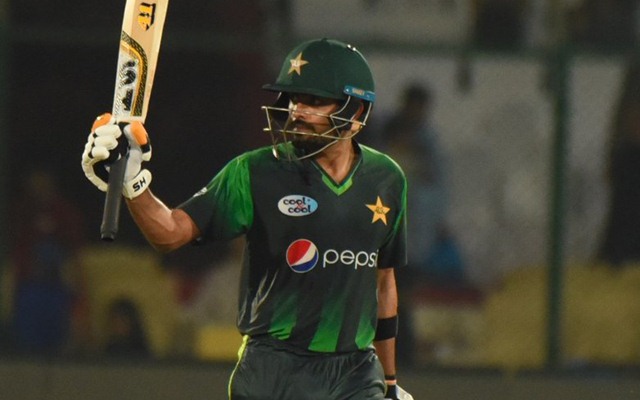 Top-ranked all-rounder Shakib Al Hasan of Bangladesh: "This continental tournament pits some leading players against each other and I'm sure fans would be hoping for some top-class action.
"It's an honour to be the top-ranked all-rounder in ODIs and I am hoping to be at my best during the tournament."
Second-ranked batsman Babar Azam of Pakistan: "We as a team are looking forward to the Asia Cup and I have some extra incentive in my individual ranking.
"I know Virat is way ahead in terms of rating points but this is definitely a chance to consolidate my position at number two and gain some valuable ranking points."
Third-ranked bowler Hasan Ali of Pakistan: "The Asia Cup is going to be a well-fought tournament and an opportunity for a lot of our players.
"I have been top-ranked in the format earlier and will give it my best shot to try and reach the summit once again. This tournament provides me with a chance to work towards that objective."
ICC ODI Team Rankings
| | | |
| --- | --- | --- |
| Rank | Team | Points |
| 1 | England | 127 |
| 2 | India | 121 |
| 3 | New Zealand | 112 |
| 4 | South Africa | 110 |
| 5 | Pakistan | 104 |
| 6 | Australia | 100 |
| 7 | Bangladesh | 92 |
| 8 | Sri Lanka | 80 |
| 9 | West Indies | 69 |
| 10 | Afghanistan | 62 |
| 11 | Zimbabwe | 53 |
| 12 | Ireland | 39 |
| 13 | Scotland | 33 |
| 14 | UAE | 21 |
ICC ODI rankings for batsmen
| | | | | |
| --- | --- | --- | --- | --- |
| Rank   | Player | Team | Points | Average |
| 1 | Virat Kohli | Ind | 911! | 58.2 |
| 2 | Babar Azam | Pak | 825 | 54.8 |
| 3 | Joe Root | Eng | 818 | 51.61 |
| 4 | Rohit Sharma | Ind | 806 | 44.98 |
| 5 | David Warner | Aus | 803 | 43.43 |
| 6 | Ross Taylor | NZ | 785 | 46.28 |
| 7 | Quinton de Kock | SA | 781 | 45.25 |
| 8 | Kane Williamson | NZ | 778 | 46.87 |
| 9 | Shikhar Dhawan | Ind | 770 | 45.72 |
| 10 | Jonny Bairstow | Eng | 769 | 50.3 |
| 11 | Faf du Plessis | SA | 766 | 44.4 |
| 12 | Tamim Iqbal | Ban | 737! | 36.23 |
| 13 | Martin Guptill | NZ | 731 | 42.99 |
| 14 | Hashim Amla | SA | 729 | 49.65 |
| 15 | MS Dhoni | Ind | 714 | 51.25 |
| 16 | Fakhar Zaman | Pak | 713*! | 76.07 |
| 17 | Aaron Finch | Aus | 706 | 38.19 |
| 18 | Jos Buttler | Eng | 701 | 40.35 |
| 19 | Steve Smith | Aus | 675 | 41.84 |
| 20= | Travis Head | Aus | 670*! | 37 |
| | Jason Roy | Eng | 670 | 39.06 |
ICC ODI rankings for bowlers:
| | | | | | |
| --- | --- | --- | --- | --- | --- |
| Rank  | Player | Team | Points | Average | Eco. |
| 1 | Jasprit Bumrah | Ind | 775* | 22.5 | 4.64 |
| 2 | Rashid Khan | Afg | 755 | 14.22 | 3.92 |
| 3 | Hasan Ali | Pak | 742* | 20.88 | 5.21 |
| 4 | Trent Boult | NZ | 699 | 24.63 | 5.09 |
| 5 | Josh Hazlewood | Aus | 696 | 24.27 | 4.72 |
| 6 | Kuldeep Yadav | Ind | 684* | 19.35 | 4.82 |
| 7 | Adil Rashid | Eng | 681! | 30.8 | 5.52 |
| 8 | Kagiso Rabada | SA | 676 | 27.62 | 5.09 |
| 9= | Imran Tahir | SA | 666 | 24.81 | 4.68 |
| | Y.Chahal | Ind | 666* | 23.86 | 4.72 |
| 11 | Chris Woakes | Eng | 643 | 30.77 | 5.5 |
| 12 | Mitchell Starc | Aus | 642 | 20.95 | 4.93 |
| 13 | Mitchell Santner | NZ | 632 | 33.91 | 4.9 |
| 14 | Moeen Ali | Eng | 621 | 45.08 | 5.09 |
| 15 | Akshar Patel | Ind | 615* | 31.31 | 4.43 |
| 16 | M. Rahman | Ban | 609* | 20.01 | 4.71 |
| 17 | Mohammad Nabi | Afg | 608 | 31.16 | 4.28 |
| 18 | Pat Cummins | Aus | 607 | 28.45 | 5.38 |
| 19= | M. Mortaza | Ban | 606 | 30.87 | 4.78 |
| | Matt Henry | NZ | 606 | 24.59 | 5.57 |
ICC ODI rankings for all-rounders:
| | | | |
| --- | --- | --- | --- |
| Rank  | Player | Team | Points |
| 1 | Shakib Al Hasan | Ban | 362 |
| 2 | M. Hafeez | Pak | 322 |
| 3 | Mitchell Santner | NZ | 317! |
| 4 | M. Nabi | Afg | 316 |
| 5 | A. Mathews | SL | 305 |
Follow us on Telegram