Jersey number 10 unofficially retired by the BCCI
Recently, when Shardul Thakur made his ODI debut for team India, he had donned the same jersey number 10.
Updated - Nov 29, 2017 10:49 am
2.8K Views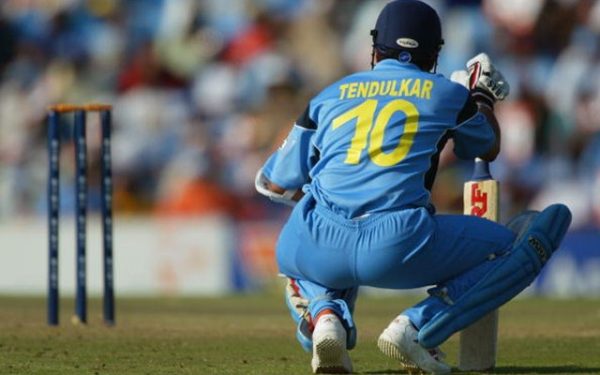 Follow us on Google News
The iconic jersey number 10 has been unofficially retired by the Board of Control for Cricket in India (BCCI). This jersey number belonged to the legendary former cricketer Sachin Tendulkar. Tendulkar is regarded as one of the finest cricketers to have played the game of cricket. He is revered as the 'god of cricket' by many cricket fans.
Hence, it comes as no surprise why the BCCI has decided to unofficially retire the jersey number 10 in the honor of Sachin Tendulkar. Also, the board has kept in mind that they do not wish to attract any unnecessary controversy because of the same reason. Recently, when Shardul Thakur made his ODI debut for team India, he had donned the same jersey number 10.
Shardul received severe backlash from the dedicated Sachin Tendulkar fans, who believed that the 'sacred' number should not be sported by any other cricket. The social media was pretty harsh on the rookie Indian pace bowler. In fact, several Indian cricketers like Rohit Sharma also mocked Shardul for the same reason.
"It unnecessarily creates controversy and players get criticised. So it's better to retire the number unofficially. Players, though, can wear it when they play for India A or for say a non-international list A match but not during an international," a BCCI official told Indian Express.
Not the first of its kind
To be fair to Shardul Thakur, he did not sport the jersey with any evil intention. He had later stated that the digits of his date of birth (16.10.1991) add up to 28 and 2+8 equals 10. In any case, he sported jersey number 54 the next time he was drafted in the Indian team.
This is not the first time that a jersey number has been retired by a team or a franchise. Earlier in 2013, Mumbai Indians had retired the jersey number 10 to honor Sachin Tendulkar. In Football, Inter Milan and AC Milan have retired number 4 and 3 respectively as a tribute to their legends Javier Zanetti and Paolo Maldini.
Follow us on Telegram