Jhulan Goswami took a special memento of the Lord's Cricket Ground
She once visited the Home of Cricket as a tourist and also took with her a souvenir.
Updated - Jul 28, 2017 10:12 pm
247 Views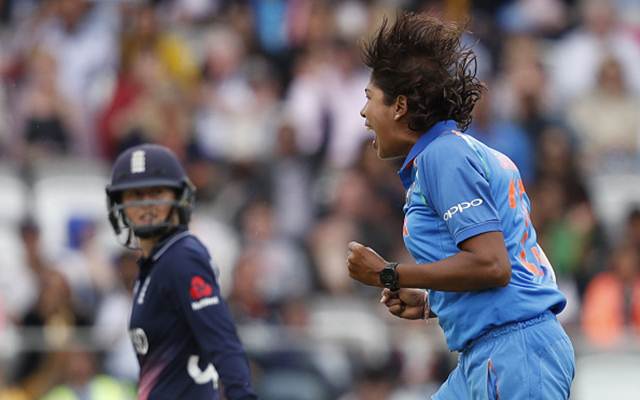 Follow us on Telegram
Even though her incredible bowling figures of 3/23 at Lord's may not have ended in the winning cause, Jhulan Goswami's last World Cup will be a memorable one because of the impact the Indian Cricket Team had back home. Her two decades of dedication is second to none and she has inspired not only young Indian girls but young cricketers beyond borders, becoming an inspiration to join the sport.
Goswami's last World Cup fell 9 runs short of being the best memory of her career but she will remember that she was a mentor and part of the team that successfully encouraged the entire nation to open their hearts and minds to women's cricket. She will be remembered for the experience she brought in even on the most important day and remember the fruition that it brought to the cricket in the bigger picture.
One example of her dedication towards cricket was when she plucked a patch of grass at the Lord's Cricket Ground as a souvenir, years ago. This was when she went to the Home of Cricket as a tourist and only hoped to return to the stadium as a member of the Indian dressing room.
The memory
"Playing at the Lord's is a dream for any cricketer. When I first visited the venue in 2001, I went there as a tourist, and I had collected a bit of grass from the outfield, not knowing if I would ever get to return to the venue or be in the dressing room," Jhulan said in an interview.
The leading wicket-taker in ODIs further talked about her tryst with the cricket ground and said, "We had played a few matches at Lord's, in 2006 and 2012 to name a couple of occasions, but playing the World Cup final at Lord's was a dream come true."
Follow us on Google News