J&K all-rounder Samiullah Beigh calls it quits
He emphasized a lot on the need to bring youngsters in the side and wants to start his own cricket academy in Srinagar.
Updated - Oct 29, 2017 8:43 pm
4.6K Views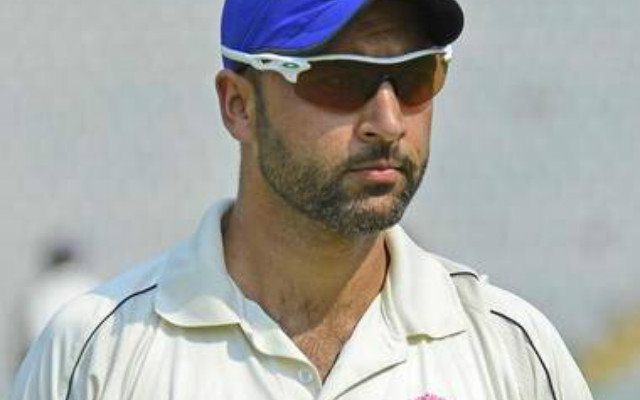 Samiullah Beigh, one of Jammu and Kashmir's longest-serving cricketers, has decided to call it quits. The all-rounder after representing the state for 14 years in first-class cricket has informed Jammu and Kashmir Cricket Association and his team-mates that this would be his last Ranji Trophy season.
Reports suggest that 36-year-old Beigh will play his last game on November 17, when his team takes on Haryana in Lahli. When contacted, the seasoned medium fast bowler confirmed the development. "I was contemplating (about this decision) from last year. I wanted to go on my terms," Beigh told Sportstar on Saturday.
Despite having this thought in his mind for long, this decision came as a surprise for his family and friends. "I discussed about it with team captain Parvez (Rasool) and conveyed him the decision. All of them were surprised," Beigh said, adding that his close friends have stopped talking to him for the sudden decision. "They are still trying to convince me. But I have made up my mind."
Though the idea of hanging up his boots did cross his mind before, Beigh wanted to play a few more games before taking the final call. In the last two matches for his side — against Rajasthan and Saurashtra — Beigh had a forgettable outing. He, however, added that it was not a factor contributing to his decision. "It is time to pass on the baton to the young cricketers," the Srinagar-born cricketer said.
Post retirement plans
Having started his first-class career in 2003 for J&K against Bihar in a Ranji Trophy outing, Beigh has been a recognized face the valley. "I have got three more games to go in my career and I would certainly hold nothing back to finish on a high," the veteran who has 158 first-class wickets to his name stated.
Post retirement, he plans to start a cricket academy in Srinagar to train youngsters. Since he emphasized a lot on the need to bring youngsters in the side, it is only fitting that the idea of a cricket academy came from his side. "There is no cricket academy in Srinagar. Though there is one in Jammu, Srinagar lacks such facilities, so it is important to start an academy there," a rather emotional Beigh noted.