JKCA accuses Parvez Rasool of stealing pitch roller, all-rounder calls it 'unfortunate'
Parvez Rasool has played an ODI and a T20I for Team India.
Updated - Aug 20, 2021 10:40 am
1.5K Views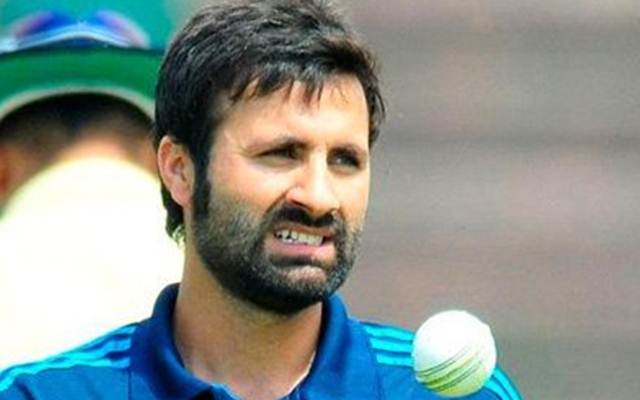 Follow us on Telegram
Veteran all-rounder Parvez Rasool is one of the notable cricketers hailing from Jammu and Kashmir and his domestic record is sensational as well. While the off-spinner has troubled many potent batters with his turning deliveries, his big-hitting abilities make him an even greater asset. Riding on his brilliance, the Jammu and Kashmir state team has won several games over the years. Rasool even has played an ODI and a T20I match so far.
With Rasool having such significant achievements in his kitty, one would expect the Jammu & Kashmir Cricket Association (JKCA) to treat him with utmost dignity. However, a latest controversy showcases a different story. In what can be called a bizarre episode, JKCA has accused the Indian all-rounder of taking away a pitch roller. The cricket body has even issued a notice to Rasool, asking him to return the roller or face "police action.
Parvez Rasool denies accusation
Rasool was evidently upset with the allegations as he denied having taken the roller. He also questioned the administrators about the handling of the whole saga. "Is this the way to treat an international cricketer who has given life and soul to J&K cricket?" the 32-year-old was quoted as saying by Indian Express.
With the situation escalating, Brigadier (retired) Anil Gupta, a BJP spokesperson who is a part of the three-member sub-committee appointed by BCCI to run JKCA, has written in an email: "Do we have any proof to nail him down." Besides the administrator, Rasool was also marked in the email.
Speaking on the matter, Gupta called the episode was blown out of proportion. The BJP member also said that the threat of police action was included in the second notice as "some of the districts feel that they can get away with anything and nothing will happen to them."Replying to the email, Rasool strongly defended himself and expressed his disappointment over the accusation.
"This is to inform you that I Parvez Rasool first international cricketer have represented my country and also played in IPL, Duleep Trophy, Deodhar trophy, India A, Board president XI, Irani Trophy, captained the J&K Ranji team from last 6 years and only cricketer from J&K who got best all-rounder award from BCCI 2 times. Today I got a letter stating that I have taken roller from JKCA which is really unfortunate," wrote Rasool.
"Let me clarify that I haven't taken any roller or machine from JKCA. I am a player who is playing cricket. I just want to ask is this the way to treat international cricketer who has given life and soul to J&K cricket. You have an affiliated body in all districts; you should ask them for any JKCA equipment if present in their districts rather than me," he added.
Follow us on Google News