Joe Root reveals his reason to enter 2018 IPL Auction
With a stature as that of Root, he could be one of the most highly sought-after players from the overseas bracket
Updated - Jan 15, 2018 3:14 pm
623 Views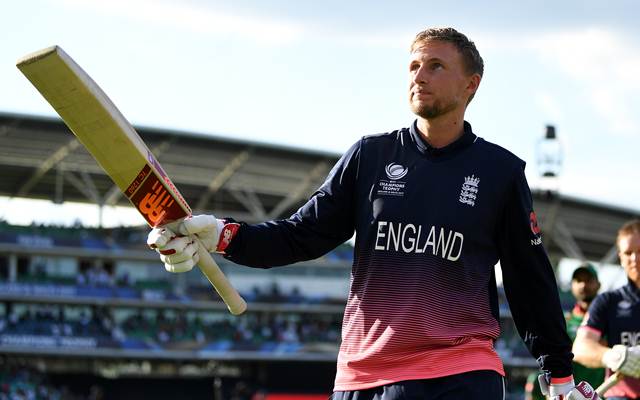 England players, in the past, have appeared hesitant to embrace the Indian Premier League (IPL). However, things have changed drastically in recent times as plenty of their big names are now getting to experience the popular Twenty20 tournament. And now, joining the fray will be Lions Test skipper Joe Root.
Only recently, the BCCI revealed that as many as 1122 players from various countries have put forth their names for the mega IPL auction. Root is one of the marquee players who has caught the eye. Entering the IPL auction for the first time in his career, he has set his base price at INR 1.5 crore. The 27-year old has explained his thought-process behind entering the 2018 IPL auction.
Root affirmed, "One thing I've been very aware of for the past two years is the lack of T20 cricket. When that World Cup does come around in a couple of years' time, this is probably the best window of opportunity for me to develop that white-ball side of my game. As someone involved in the Test side I don't want to be missing white ball cricket and falling behind, trying to catch up."
He added, "I think the IPL is a great opportunity. It may be that I don't have a great IPL but the best thing would be the exposure to different players and different ways of looking at the game, being under pressure for long periods of time. I can't see how that could hamper my game or be detrimental to my England career. I spent a good four or five months making that decision, that's where my head is at. Hopefully, we'll see the benefits in a couple of years' time."
Joe Root could be one of the most highly sought after overseas players
The likes of Eoin Morgan, Ben Stokes, Jos Buttler, Chris Woakes and Jason Roy are some of the front-line England cricketers who have graced the IPL in the preceding seasons. Thus it is very likely, with the stature as that of Root, he could be one of the most highly sought-after players from the overseas bracket.
Tune into www.crictracker.com to catch up with more IPL 2018 news and other latest updates around the cricket world!