July 28, 2014 – Imran Tahir's antics secure a Test series win for South Africa
South Africa spent 21 years without a Test series victory in Sri Lanka.
Updated - Jul 28, 2020 10:57 am
210 Views
Follow us on Telegram
South Africa toured Sri Lanka in 2014 having not lost a Test series away from home in nearly eight years. The unbeaten streak of the South Africans coincidently began after their 0-2 defeat in Sri Lanka in 2006. Proteas were awaiting their first series victory in the country since 1993. The visitors were determined for a series win with a lot at the stake. The tour began with a 3-match ODI series which was won by the Proteas with a scoreline of 2-1.
The first of the 2-match Test series was played in Galle. It also marked the captaincy debut for Hashim Amla. Dean Elgar and JP Duminy smashed centuries in the first innings while Steyn bagged nine wickets in the game to help the Proteas take 1-0 lead with a 153-run victory. The SSC Ground in Colombo hosted the second Test where South Africa just needed to avoid a defeat to seal their first Test series win on Sri Lankan soil in nearly 21 years.
South Africa dig in!
Mahela Jayawardene smashed 165 as Sri Lankans posted a solid total of 421 after electing to bat. It seemed as if South Africa were determined to draw the match as they made 282 runs from 134.5 overs in their first innings. Skipper Hashim Amla was the main reason for this crawl as he made an unbeaten 139 from 382 balls during an innings that was spread across six hours. They were bowled out shortly before the stumps on the 3rd day of the game.
Sri Lanka declared the innings on 229/8 which they scored in 53.4 overs and made the visitors bat an hour on 4th day. Lankans smashed 95 runs across the 18 overs possible between Lunch and Tea due to weather conditions. South Africa continued their blockathon on the final day headed by their captain Amla. Quinton de Kock, who was promoted to No.3, scored 37 runs while Hashim took 159 balls for 25 runs turning down some good spells from the spin duo of Rangana Herath and Dilruwan Perera.
AB de Villiers, Faf du Plessis and Duminy faced 67, 49 and 65 balls respectively but all were dismissed with an hour of play remaining and only three wickets in hand. At this stage, Vernon Philander and Dale Steyn spent 31 minutes facing 9.1 overs before the senior pacer edged one to the keeper in the bowling of Herath. Imran Tahir walked to bat at No.10 when South Africa needed another 27 minutes to survive for a series victory.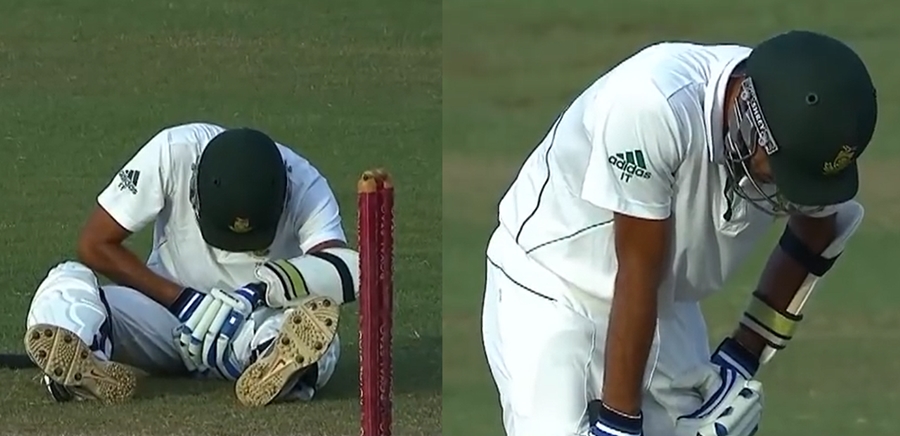 Tahir sleeps on the ground for South Africa!
Tahir and Philander safely batted out 6.1 overs and only 5 minutes were left when the 110th over of the innings began. There was a possibility of another three overs considering the speed at which the Sri Lankan spin duo was delivering. Tahir, who was up against Dilruwan, began to take his time between every two balls during the 110th over. Soon after the 4th ball of the over, Tahir moved out of the pitch and began to show discomfort as if he was suffering from cramps.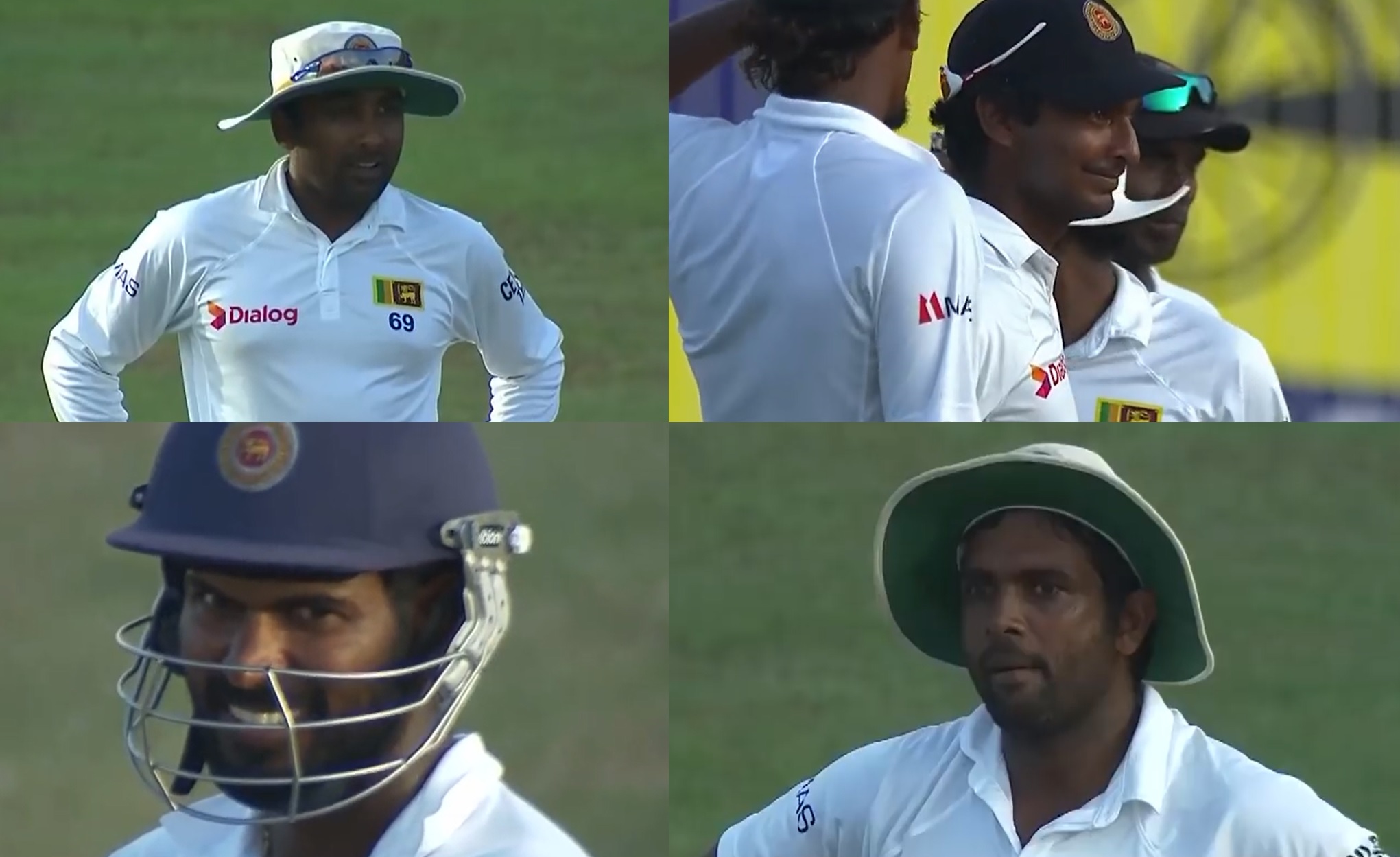 At the end of the over, Imran Tahir was seen lying on the ground making the physio attend him. All these antics of Tahir resembled footballers who used to fake injuries on the field to ensure their team got a free kick or a penalty. Tahir cut down a bit of time that Sri Lanka had in their hands. As a result, the following over was deemed to be the last of the series with Philander facing Rangana Herath. The over ended without any drama and the match concluded in a draw.
Follow us on Google News