'Kal tak ration maang lenge'- Twitter trolls Shoaib Akhtar for requesting 10,000 ventilators from India
Earlier, he had proposed an ODI series between India and Pakistan to raise funds.
Updated - Apr 9, 2020 6:06 pm
7.9K Views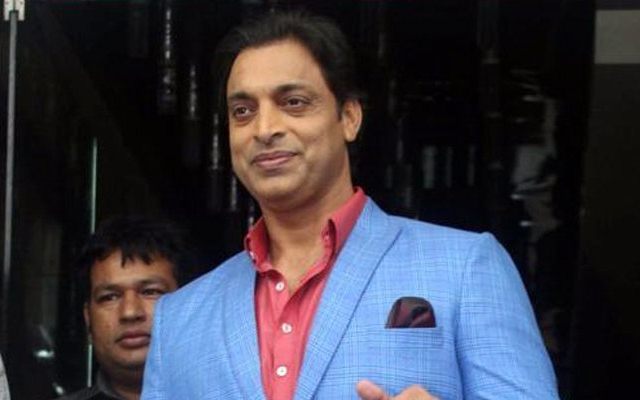 Follow us on Google News
Former Pakistan pacer, Shoaib Akhtar is quite vocal about his opinions on a specific topic on social media. He frequently picks the trending topics and speaks on the same on his YouTube channel. In his recent session he had requested the Indian government to provide Pakistan with 10,000 ventilators helping them in their fight against the novel pandemic.
Coronavirus outbreak has raised several questions on the sustainability of human life. The death toll has crossed 88,000-mark until now. Moreover, it is spreading at a very high rate with each day passing. Every business, sporting activities etc have come down to a tragic halt. Meanwhile, the cricketing fraternity from across the globe has come forward and donated hefty amounts in the fight against the novel virus.
Netizens troll Shoaib Akhtar for his 10,000 ventilators request
So far there have been 4,414 cases of Coronavirus recorded in Pakistan. And, 63 citizens have lost their lives due to the novel virus. Shoaib Akhtar, in his recent video on his YouTube channel, said that if India can provide 10,000 ventilators to Pakistan then they will always remember this heartwarming gesture.
"If India can make 10,000 ventilators for us, Pakistan will remember this gesture forever. But we can only propose the matches. The rest is up to the authorities (to decide)," the former Pakistan pacer had said on his YouTube channel. This request from retired Pakistani pacer spread like a wildfire on social media. And, netizens began questioning Shoaib Akhtar if he doesn't trust his government anymore.
Recently, the 44-year-old had also proposed the idea for organizing a three-match ODI series between India and Pakistan. As per him, it will be a fund-raising series and the funds will be used in the battle against Coronavirus. However, the former cricketers like Kapil Dev and Zaheer Abbas denied any possibility of such event getting organized in the near future.
"You are bound to get massive viewership for the games. For the first time, both countries will play for each other. And whatever funds are generated through this can be donated equally to the government of India and Pakistan to fight this pandemic," the ex-Pakistani cricketer had suggested.
Here is how Twitter reacted:
Yesterday , Shoaib Akhtar was suggesting Indo-Pak series for raising funds to battle the pandemic.

Today , he is pleading for 10000 ventilators.

Lagta hai kal tak ration bhi maang lenge ye.

— बापू G (@gangstabapu) April 9, 2020
Is shoaib Akhtar out of his mind?
Cricket match during this time🤦‍♀️
He wants 10000 ventilators from India. India first av to make its ventilators for its ppl. Stop spreading hate…spread some positivity..

— Grace (@gracesapna) April 9, 2020
Dear #ShoaibAkhtar ji @shoaib100mph if you really need help from India, ask Mr. @ImranKhanPTI and Pak Army to talk with Indian Govt, I'm sure India and our PM will never back down helping on humanity ground.

— Gaurav Yadav (@gauravdhamaniya) April 9, 2020
#ShoaibAkhtar looks like you forgot this pic.twitter.com/CdsVBJTY5N

— Bittu Kumar (@bittulink) April 9, 2020
Does India have 10000 ventilators to give to Pakistan? Seriously!! What is Shoaib Akhtar smoking, I will also have it #ShoaibAkhtar

— Anand Dahihandekar (@adahihandekar) April 9, 2020
So basically shoaib akhtar wants 10000 ventilators from India and from his video it seems many more thing. But we don't required that kind of money by cricket match. Our PM is taking donation like any other country that doesn't mean we required it.i hope china help them.

— PARTH (@weparikhparth) April 8, 2020
Shoaib Akhtar requests India to provide 10,000 ventilators for struggling Pakistan, why don't IMRAN KHAN raised this issue in SAARC meeting!

— nitesh dixit (@nicdixit) April 9, 2020
Who the hell is #ShoaibAkhtar .??
If Pakistan wants begging then Imran Khan should demand why Shoaib Akhtar.??

— Ravi Tiwari 🇮🇳 (@itsRaviTiwari) April 9, 2020
Where the hell is that puppet Imran Khan hiding ??? Behind this fellow Shoaib Akhtar ????

— Jay Prakash dash (@jayprakashdash) April 9, 2020
Follow us on Telegram