Kamaal R Khan gets mocked at after his dig at Gambhir, Sehwag, Zaheer and Yuvraj
Twitteratti was in no mood to spare the attention-seeking celebrity.
Updated - Oct 16, 2017 4:10 pm
1.5K Views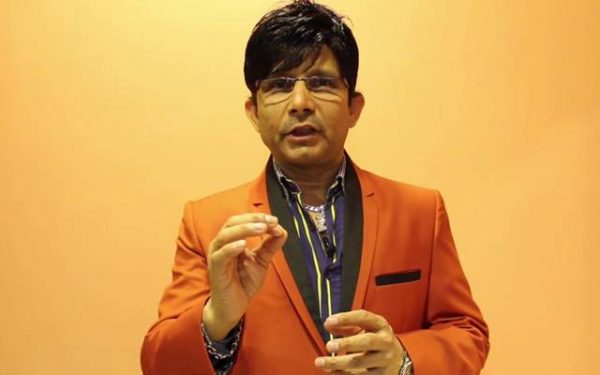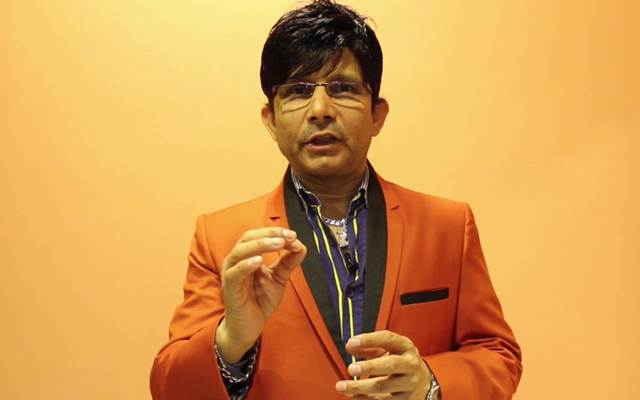 In his latest effort to seek attention with his controversial statements on a public platform, flop actor Kamaal R Khan recently posted a series of clueless Tweets which ended up only with the subject trolling himself as he received a severe backlash from Twitterati.
The public has stated their sympathy earlier with Gautam Gambhir continuously facing the axe from the selectors. In this year's IPL season, banners of 'Bringing back Gambhir' became a norm at Eden Gardens, looking at the form he has been in. There also exists a school of thought which suggests that things might have been different for the southpaw had he completed the three runs during the finals of the famous World Cup win at Mumbai in 2011.
However, KRK took this matter on his birthday and claimed that he faced injustice while suggesting that Double G should have retired during his peak and avoided humiliation. He also raised a baseless allegation on senior veterans for Indian cricket a.k.a Virender Sehwag and Zaheer Khan, that these gentlemen haven't retired from the game for their selfishness. Clearly, KRK, with these statement proves that he his a novice when it comes to cricket.
"Bro @GautamGambhir happy birthday. Bhai Aapko sirf 30 Saal Ki age Main Hi retire declare Kar Diya Gaya! Apke saath Naa Insaafi Huyee hai!?," Tweeted Kamaal R Khan.
"Some greedy cricketers like Sehwag, Gambhir, Yuvraj etc r still living life with hope 2return in Indian team so they are not ready 2retire," further slammed the actor of Deshdrohi. "Sehwag, Gambhir, Yuvraj, Zahir etc all players should announce retirement instead blaming others n waiting to play for India in Budhapaa," concluded the B-grade artist.
Twitteratti, as a result, was in no mood to spare the attention-seeking celebrity and trolled him in a variety of ways.
Let us have a look at some of them.
Bro @GautamGambhir happy birthday. Bhai Aapko sirf 30 Saal Ki age Main Hi retire declare Kar Diya Gaya! Apke saath Naa Insaafi Huyee hai!?

— KRK (@kamaalrkhan) October 14, 2017
Some greedy cricketers like Sehwag, Gambhir, Yuvraj etc r still living life with hope 2return in Indian team so they are not ready 2retire.

— KRK (@kamaalrkhan) October 15, 2015
Sehwag, Gambhir, Yuvraj, Zahir etc all players should announce retirement instead blaming others n waiting to play for India in Budhapaa.

— KRK (@kamaalrkhan) February 17, 2015
Abe Naainsafi tere sath b hui h yaar tujhe b to deshdrohi k baad retire kar diyaa gaya. #moviekadhinchakpooja

— narsingh yadav (@narsinghyadav17) October 14, 2017
Tu toh gautam gambhir ka 'g' bhi nahi ban sakta hai #crowface#scavenger #looser

— Sumit Kohli (@2840833) October 14, 2017
Mr.KRK!Do you really feel your words matter to us and especially to legends like GG,Viru nd others!? #JoblessKRK

— Bharti Maya Sharma (@iambsharma) March 2, 2017
@kamaalrkhan Why don't you retire form the earth? Many people would have survived peacefully!

— Soumyadip Choudhury (@Choudhury95) February 20, 2015
@kamaalrkhan Please De-activate ur twitter account. And you first retire from the Indian film industry..

— DIVITH REDDY (@DIVITH_REDDY) February 20, 2015