Kapil Dev urges government to remove duty from sports equipments
Kapil Dev feels that removing duty on sports equipment will help the nation to produce more champions.
Updated - Aug 26, 2021 9:42 pm
673 Views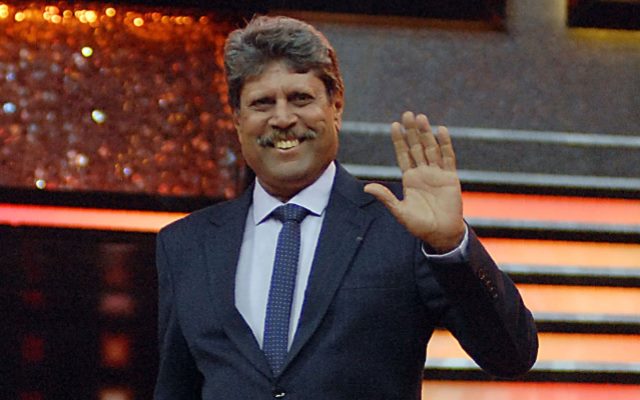 Follow us on Google News
The former India captain Kapil Dev has put forward his thoughts on the infrastructure and facilities in sports. He feels that removing duty on sports equipment will help the nation to produce more champions. According to Kapil Dev, this would further enable more children to afford the products and take up the sport.
In the recently concluded Tokyo Olympics, Indian golfer Aditi Ashok finished fourth. Post the tournament, she opened up how she couldn't avail the government's TOP scheme as she qualified for the Tokyo Games just 60 days before the high-profile event. When asked that how the government can help the golfers, Kapil Dev, who is amongst the board members of the Professional Golf Tour of India (PGTI) stressed the importance of removing the duty on sports equipment and stated how it will help the sportsperson across all sports.
"It's not just golf but in all sports, if you remove the duty on sports goods it is the biggest thing you require: be it badminton, table tennis or golf. The youngsters who want to get into that (sports)… there are so many things (to buy) like spikes, shoes, etc. It's not big money for the country charging the duty on sports goods, if they stop that it will make a lot of impact to the sport," Kapil said at a PGTI event as reported by cricket.com.
Infrastructure is the most important thing: Kapil Dev
For any sportsperson to excel at the highest level, it becomes important that he is provided with the best possible infrastructure. With the availability of proper equipment and facilities, the athletes are able to develop their skills better and bring laurels to the nation. The former India skipper Kapil Dev thus highlighted the importance of infrastructure and pointed that it is the aspect where the government can provide assistance.
"Infrastructure is the most important thing in which the government can help, rest the corporate is helping. We do not expect to go to the government for everything. We should be self-sufficient like our organisation (PGTI). We will try to give the youngsters a benefit to come and play and who knows we'll get a medal like Neeraj (Chopra). No one expected that. If one javelin costs a lakh, how many young children can afford that?" Kapil Dev added
Follow us on Telegram