Kepler Wessels lauds Virat Kohli's willingness to excel in all formats
Rating him as one of the best batsmen in the world, he admired Kohli's captaincy.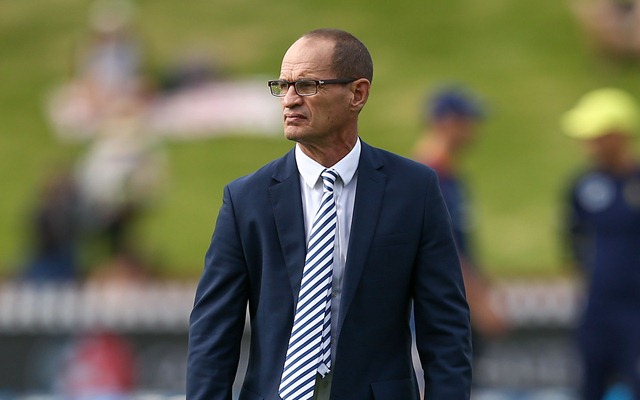 Follow us on Google News
Steve Smith has set batting standards in Test cricket to a level that is probably unmatchable. On the other hand, Virat Kohli is a significant description for the excellence that he has exhibited with the bat in the limited overs format.
Wessels was all praise for Virat Kohli. The former Proteas cricketer adored his aggression and lauded the impact he created in all the three formats. Rating him as one of the best batsmen in the world, he admired Kohli's captaincy and how he manages to hold together his teammates.
The Kohli vs Smith debate is modern day's Tendulkar vs Ponting. While most experts try to steer away from comparisons, Kepler Wessels didn't. Indeed the South African cricketer had a wonderful explanation regarding the same. Speaking to Cricket Next, he lauded Kohli's willingness to excel.
Kohli more adventurous
"I think Kohli is terrific and I like the aggressive brand of cricket he plays. I like the way he can turn a match and the impact he has across all three formats. He is definitely one of the best batsmen at the moment. I like his personality and his aggression and the way he takes the game to the opposition. I think his leadership skills have been pretty good so far and it runs on the rest of the players," he said.
When asked to draw comparisons between the Indian and Australian skipper, Wessels admitted that it wasn't fair on them considering both had played in different conditions. However, he went on to say that Kohli was more risk-taking. He lauded Smith's consistency with the bat alongside appreciating Joe Root and Kane Williamson.
"Look it's always difficult to compare players because they play under different conditions, in different circumstances and also for different teams. They all have been superb in modern day cricket. But Kohli is more adventurous probably than the other three. Smith is just phenomenal in the way he puts runs together at the crease, Root is very correct in his approach as is Williamson," the former Proteas cricketer added.
On Kohli's weakness
During the second innings in Cape Town, the Indian skipper's weakness was exposed. The Proteas troubled him with the line, bowling outside off and got his wicket. Wessels remarked that while the hosts would continue to target the same, Kohli will soon find a way to tackle it.
"Well the South Africans will definitely target him in that fourth stumps channel outside off stump and get that ball to bounce. They feel they have got a chance there to get him out early in the innings. You know he is a good player and he will find his way out to counter that," he concluded.
Follow us on Telegram