Kevin Pietersen might get an unlikely route back into English cricket
Updated - Mar 6, 2015 3:03 pm
16 Views
Kevin Pietersen might get an unlikely route back into English cricket: Kevin Pietersen has been offered a contract for the NatWest Blast T20 competition from Leicestershire.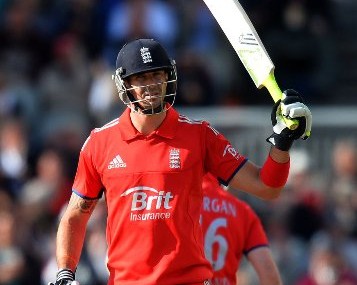 Follow us on Telegram
Leicestershire are one of the most financially challenged clubs in the county game have recently appointed a new chief executive in Wasim Khan. They are without a win in first-class cricket since September 2012.
"I approached his agent about his T20 availability," Wasim said. "But he said it was unlikely he would play any T20 due to his full CPL commitments."
Since Pietersen is expected to play a full season of IPL and Caribbean Premier League, Pietersen's camp initially declined the offer citing his lack of availability – there is a possibility of a rethink. Pietersen left the surrey county at the end of last season with mutual consent and is currently without a county.
Kevin Pietersen had originally planned to maximise his opportunities in T20 leagues, after his England career was seemingly over, but with Colin Graves having raised the possibility of an England recall if Pietersen impresses in county cricket, it remains possible that he could revise his plans and spend more time in England. Aged 34, it is probably a case of now or never.
If Paul Downton, the managing director of England cricket, and James Whitaker, the head selector, are as encouraging as Graves, it would be no surprise if Pietersen plays far more county cricket than had been envisaged.
Pietersen has never disguised the desire to return to the England side but it may take some convincing that this latest carrot is genuine. If he does return, it remains unlikely that Leicestershire would become his new home. The relationship between Surrey and Pietersen remains good, despite Surrey having – publically, at least – played down the chances of re-signing Pietersen.
Surrey had signed Kumar Sangakkara in place of Kevin Pietersen. He was not sacked at the end of last year, but had his registration cancelled in a mutually agreed deal with the club which gave both parties freedom at a time when his outspoken autobiography was about to be published.
If Pietersen gives up part or all of his deal with Sunrisers Hyderabad in the IPL or St Lucia Zouks in the CPL, it will indicate a strong intent of Pietersen's desire to return to the England fold.
Substantial obstacles would remain to an England return – there were sections of his book that would make for some awkward dressing room situations – but it remains just about possible that there could be another chapter in Pietersen's international story to come.
Follow us on Google News