KL Rahul is next in line to replace Virat Kohli as Team India's captain: Aakash Chopra
Chopra is also looking forward to see how Rahu- the captain- fares in the upcoming IPL.
Updated - Sep 15, 2020 9:43 am
948 Views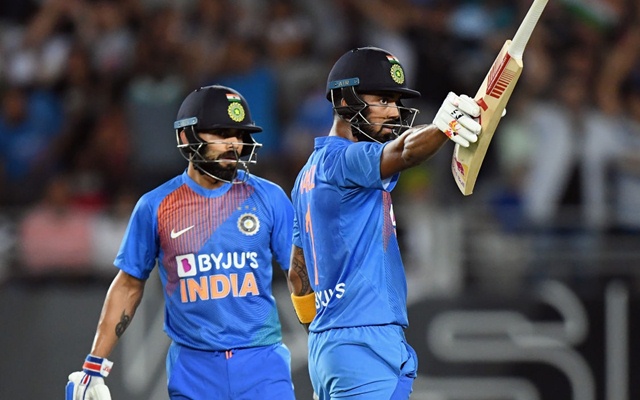 Former Indian cricketer Aakash Chopra believes that KL Rahul is the ideal candidate to replace Virat Kohli as the skipper of the Indian team. Virat started captaining India's Test team from the 2014-15 tour of Australia and became the ODI and T20I skipper from 2017 onwards. Ever since then, he has garnered numerous laurels and is also, statistically, India's most successful Test captain.
However, Chopra reckons that at some point in time, Kohli is going to run out of gas and that's when the latter has to think about passing the baton. As per Chopra, Rahul, who made his debut on MS Dhoni's farewell Test in 2014, is the best option for leadership after Kohli.
This IPL will show us how KL Rahul will be like a captain, says Chopra
"I have hope that his captaincy will be good. Actually, we will get an idea of his captaincy, how he runs the game, what strategies he uses. If we see Kohli and Rohit, they are of the same age bracket and at one time you may feel that they are not captain material anymore," Chopra said, replying to a fan's question on his Facebook page.
"As they say, a time comes when you have to pass on the baton like MS Dhoni did to Kohli and Kohli will also have to do to someone at some point. When he does that, it is possible that Rahul will be next in line," he stated.
Rahul is now set to ply his trade for the Kings XI Punjab (KXIP) in the 2020 edition of the Indian Premier League (IPL), starting September 19 in the United Arab Emirates (UAE). In 2018 and 2019, the Karnataka-born shone as a batsman along with a century against Mumbai Indians (MI).
This time around, he has been appointed as the skipper after Ravi Ashwin, who led in the last two seasons, moved to the Delhi Capitals (DC). Chopra is looking forward to see how Rahul- the captain- fares in the cash-rich league.
"So, this IPL will show us how KL Rahul will be like a captain but I feel, the manner in which I have seen him play and his temperament, I feel he will be a good captain," Chopra added.