Kohli-Kumble saga a case of like poles repelling each other: Dav Whatmore
"You should give them good space and the players should have the freedom to express themselves," he quoted.
Updated - Jun 24, 2017 9:21 pm
6.4K Views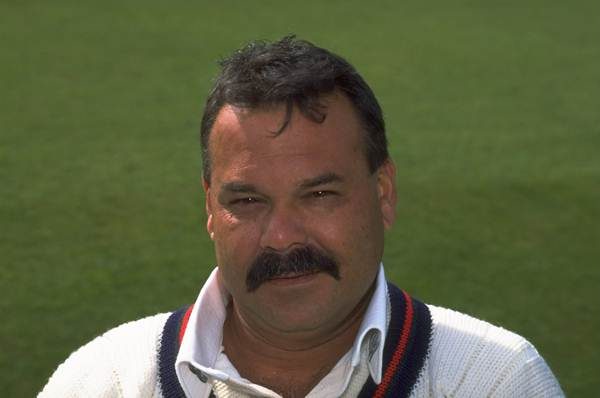 Dav Whatmore is not a new name in the world of prominent cricket coaches. The former Pakistan and Sri Lanka team head coach recently spoke at length about how the coach plays an integral role in shaping up the team. This was in reference to the recent ongoing fiasco between the Indian skipper Virat Kohli and former Indian coach Anil Kumble. Apparently, the two gentlemen have been at loggerheads for quite sometime due to their styles of working.
Dav Whatmore has the experience of working with Virat Kohli. He was the coach of the India U19 team that had won the ICC U19 World Cup in 2008 under the captaincy off Kohli. He recalled that Kohli has always been very direct in his approach. The thing that did not click well with Kumble and Kohli was the fact that they are both single minded.
"Virat was always very direct. He also led by example and that earned him respect from his team members. But there is a vast difference between a player leading an under-19 team and a senior international side," Dav Whatmore said as per the quotes in Sportswallah.
"From what I know, Kumble is very a strong individual with a very good work ethic, so is Virat. Kumble is single-minded and Virat was single-minded even when he was captaining the Indian team during his U-19 days. So I guess, it's a case of like poles repelling each other," he added further.
Ingredients of a successful coach
Talking about the ideal ingredients of a successful coach, Dav Whatmore cited that the person must be a good man manager. He needs to ensure that the atmosphere in the dressing room is nice and jovial. Apart from that, the tactical brain is an absolute mandate for any aspiring coach.
"A successful coach is a good man-manager. You need to develop a healthy environment in the dressing room. You should give them good space and the players should have the freedom to express themselves. Of course, you need to have the tactical acumen and technical know-how to point out their shortcomings and address them in a diligent manner," said Whatmore.
Tipping Ravi Shastri to be the next coach
Giving his verdict on who the next coach would be, Whatmore feels that former Indian cricketer Ravi Shastri has a chance. He has been quite successful as the team manager before. Also, the players were very comfortable whilst he was at the helm of the Indian team.
"Captains are powerful in every country and it's not just India. In India, you've got to understand that these cricketers are superstars and they are treated that way. That's the difference. So the man willing to take up the responsibility of Indian coach has to understand the system and manage it. Ravi Shastri did a good job of it. I understand that the players were comfortable working with him. So the ideal man to coach Indian team would be one who can manage the system prevailing here," quoted Whatmore.