KRK tweets about India's loss to Pakistan and gets trolled in return
India had a bad day at the office but that cost them the Champions Trophy.
Updated - Jun 20, 2017 2:06 pm
2.8K Views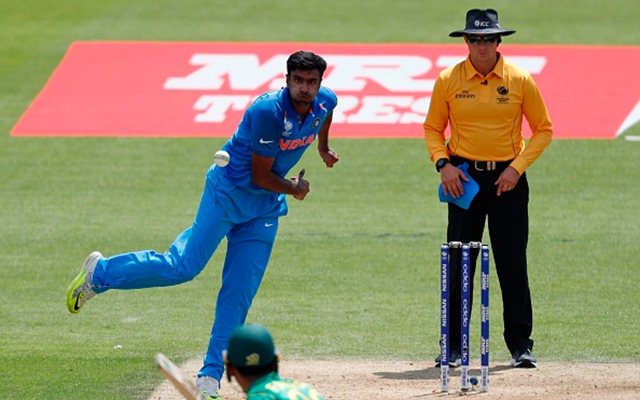 India's loss to Pakistan came as a shock to the entire cricketing fraternity. They were expected to win being the stronger side with experience on their side. Not many believed Pakistan would get past the group stages but they did and went all the way to win the tournament. They might have even surprised themselves with the kind of show they put up.
India had a bad day at the office and that cost them the Champions Trophy. It was hard for the fans to deal with the loss as they are so used to their team winning. This loss was even hard to take as they were outplayed by their arch-rivals Pakistan and that too in the finals. It is a news feeling for the fans from both the sections.
However, the Indian captain looked calm and proud post-match as he talked about his team's performances throughout the tournament and how they have outplayed almost every opposition. But on the day that mattered the most India flunked and flunked real bad. Some of the players were not up for it and had a nightmare of a game.
The Drama – starring KRK
There was a huge backlash as some of the Indian fans broke out on Twitter but there was this one man who is known for his controversial tweets who went absolutely berserk. Kamal R Khan is known for his overly critical tweets and is always hated by the fans for it. He gets a lot of hate but that doesn't keep him from posting such hateful tweets.
After the loss, he posted some controversial tweets saying that MS Dhoni, Virat Kohli and Yuvraj Singh should retire immediately as they have sold their country and stuff. The fans on Twitter erupted after reading such comments. They were not only Indian fans but fans from Pakistan also who trolled him as they reminded him how much the trio has done for the country.
Here are the tweets
2)Virat Kohli should be banned from playing cricket for lifetime for selling pride of 130Cr Indians to Pakistan. He shud be behind the bars.

— KRK (@kamaalrkhan) June 18, 2017
Bro @imVkohli when ur catch was dropped, then you gave easy catch on next ball only. Bilkul Darr Nahi Laga Ki clear cut fixing Pakdi Jayegi.

— KRK (@kamaalrkhan) June 18, 2017
5) You all fixers @imVkohli @YUVSTRONG12 @msdhoni shud stop fooling ppl n retire immediately if you ppl have even little shame #IndVsPak

— KRK (@kamaalrkhan) June 18, 2017
BCCI can't remove Kohli from captaincy coz #BCCIPvtLtd did fix the #ChampionsTrophyFinal n employees did everything as per instruction.

— KRK (@kamaalrkhan) June 19, 2017
Survey result-44% ppl believe that #ChampionsTrophyFinal was fixed. Fair enough! 56% r those who believ Modi Ji also https://t.co/WDuUrNRGc9

— KRK (@kamaalrkhan) June 19, 2017
Here are the replies
Simply you are misusing the situation. It's a game of cricket. It looks like that you are playing game of politics nothing else.

— Bhrashtabhanjan (@bhrashtabhanjan) June 19, 2017
People such as yourself should be banned even for opening their mouths.. @imVkohli showed class and great sportsmanship!!

— Sania Khan (@SaniaaKhaan) June 18, 2017
Wtf is wrong with you?? Kohli should be your pride. I consider him the best im this game. Support your team and of course captain.

— Uzair ud Din (@UzaiirAzhar) June 18, 2017
Dude you should be ashamed of yourself. He is a world-class player. Na shukrey log

— Bushra Joyo (@filmyjoyo) June 18, 2017
What a shame…as i am pakistani…but you forget everything what he has done….#worldcup #icc champ trophy.

He is the best batsman

— Muhammad Ifrahim (@Ifrahim_Awan) June 18, 2017