Kumar Sangakkara, Ryan Mclaren wish Pakistanis on 70th Independence Day
Both McLaren and Sangakkara play for Karachi Kings in the PSL.
Updated - Aug 12, 2017 8:36 pm
3.1K Views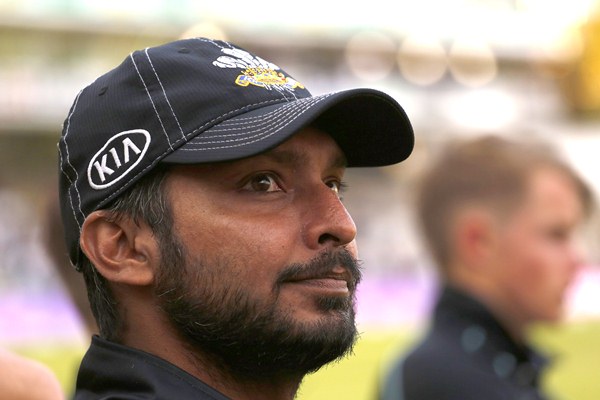 Follow us on Google News
In the modern day game of cricket, franchise based T20 leagues which are hosted by multiple countries have simply broadened the horizon for the fans to connect with their players. We have seen a player, who stays miles away from the city which he is representing in the competition, claim that he is the son of their city. Yes, Gautam Gambhir, when he landed at the airport at Kolkata after lifting the Indian Premier League for the first time, claimed that he is Kolkata's very own son.
That was an Indian coming from a different part of the country claiming to be the native of another part of the same country. But there are many instances where players from different countries, after playing in the same team for quite a long time, claim to be a native of the city he is representing the competition. This is the one thing that the franchise based leagues have done, they have helped the fans connect with their icons very easily and think that the players they look up to are from their community itself.
Strengthens the players' bond
Karachi Kings, the team which plays in the Pakistan Super League (PSL) have attempted to strengthen the players' bond with the enthusiastic and loyal fan base. Kings' skipper Kumar Sangakkara and all-rounder Ryan McLaren wished the people of Pakistan on the upcoming Independence Day, which will be Pakistan's 70th.
Sanga's message
"Hi, I am Kumar Sangakkara, the captain of Karachi Kings. I would like to send all my best wishes to the people of Pakistan who are celebrating their country's 70th birthday. 'Shukria', keep supporting cricket, keep supporting Karachi Kings. Your support keeps us strong and keeps us motivated," said the Lankan legend Sangakkara in a video.
McLaren's message
Protean all-rounder Ryan McLaren wished the Pakistanis by saying "I would like to wish everyone in Pakistan a hearing congratulation on the 70th Independence Day celebrations. Hope you guys enjoyed the celebrations and most of all 'Shukria Pakistan'."
Watch the video here
Follow us on Telegram