KXIP co-owner Ness Wadia sentenced 2-year jail in Japan for possession of drugs
He had flown to Japan in March.
Updated - Apr 30, 2019 1:17 pm
22.6K Views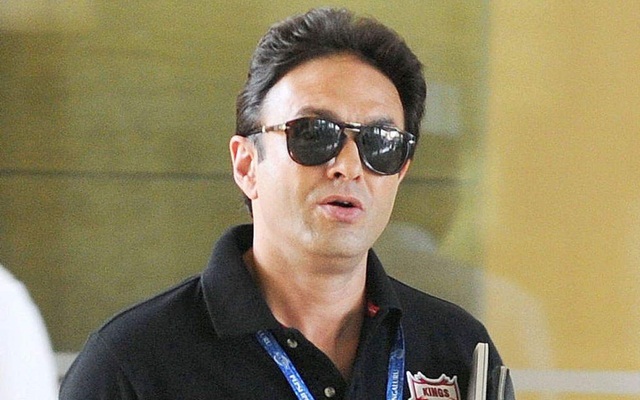 The Kings XI Punjab (KXIP) co-owner Ness Wadia has landed in a controversy. He has been sentenced to a two-year suspended jail term in Japan over possession of drugs. Wadia was in the country in March earlier this year and was arrested at New Chitose Airport in the northern Japanese island of Hokkaido then. However, his sentence was suspended for five years.
During this suspension period, Wadia will not be arrested unless he commits a further crime within the next five years. It has been learnt that the heir to the Wadia Group was in Japan for a skiing holiday and has now returned to India after spending some time there.
Wadia carried nearly 25g of cannabis resin
According to the reports in CNBC TV-18, Wadia group had denied the reports of Ness Wadia's arrest a month ago. At the Chitose Airport, the customs official had arrested him for carrying nearly 25g of cannabis resin in his trouser pockets. The Sapporo District Court had then handed him a two-year jail sentence which has been suspended for five years later.
Moreover, the court official also confirmed that Ness Wadia admitted of drug possession and also went on to say that it was for his personal use. "Wadia admitted to the possession of drugs saying that it was for his personal use," the court official was quoted as saying by Financial Times. He also spent some time in detention before being formally accused of a criminal offence on March 20.
Financial Times reported that Ness Wadia had flown to Japan to visit Niseko resort but since being arrested at the airport, has left the country and returned to India. When contacted by the media, he declined to comment on the matter. Also, the Wadia Group confirmed that Ness Wadia will continue to be part of the group. "Ness Wadia will continue to play the role that he has done hitherto, both within the Group and outside," the statement read according to CNBC TV-18.
[interaction id="5cc6ba522ea93c91660b5af7″]