Lance Klusener prepares for Afghanistan's T20 World Cup 2021 campaign from his residence
Klusener said that he's yet to get visas for the upcoming T20 World Cup.
Updated - Oct 1, 2021 10:39 am
464 Views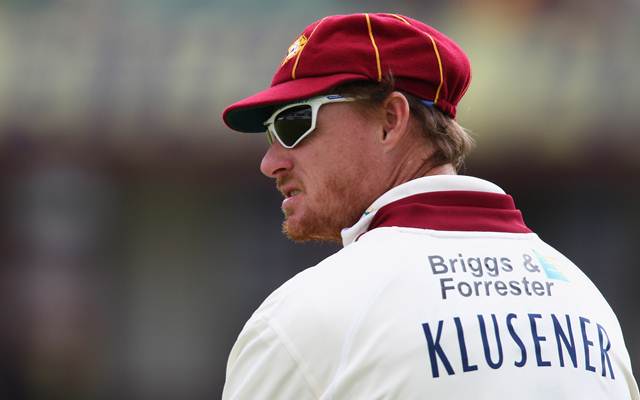 Follow us on Google News
Ever since the Taliban has swept to power in Afghanistan things have not been the same. First, the women's team was banned from playing the sport, and now with reports emerging that the Taliban flag will be spotted during the upcoming T20 World Cup has also not helped their cause either. The ICC is yet to give an official update regarding the issue but their start of preparations for the showpiece event hasn't been ideal.
Lance Klusener, the head of coach of the Afghanistan men's team, should ideally have begun preparations for the T20 World Cup event in the UAE. Instead, the former South African all-rounder is at his hometown preparing and planning for their upcoming matches in the global event, which is set to begin on October 17.
"We were planning at least a month's camp (in the UAE) but we are still waiting for visas, so that's not going to happen. We will try to get there as soon as we can," Klusener told according to Daily Mail.
The Taliban has already made its presence felt ever since it has reached Afghanistan. Although it said that it won't interfere with the men's team cricketing matters, Rashid Khan stepped down from captaincy before the T20 World Cup and.
The Taliban also sacked CEO Hamid Shinwari and replaced him with Naseebullah Haqqani. Afghanistan's three-match ODI series against Pakistan got cancelled and their one-off Test against Australia is also set to be postponed indefinitely.
I came back from Kabul a couple of days before we shut down, said Lance Klusener
Klusener, who has been serving as Afghanistan men's head coach for the past two years, called it a challenge to coach the Afghan national team.
"I came back from Kabul a couple of days before we shut down. I think it (the Taliban takeover) was always going to happen but the speed of it took everyone off guard. That's how countries work. There's nothing we can do as sportspeople except work with it or work around it," he stated.
Before the Afghanistan team reach the United Arab Emirates for the T20 World Cup, Klusener said that the team had a good training session for close to two weeks.
"We had a very good training camp for about two-and-a-half weeks. The pitches were pretty good for that time of year. The weather is hugely extreme. I was there in mid-winter once when those pitches were knee-deep in snow," he added.
Follow us on Telegram