Lasith Malinga is in our plans for the forthcoming T20 tours, including the T20 World Cup: Sri Lanka National Selection Committee
Malinga last donned the Sri Lanka colors during a T20I game against West March in March 2020
Updated - May 10, 2021 3:09 pm
3.2K Views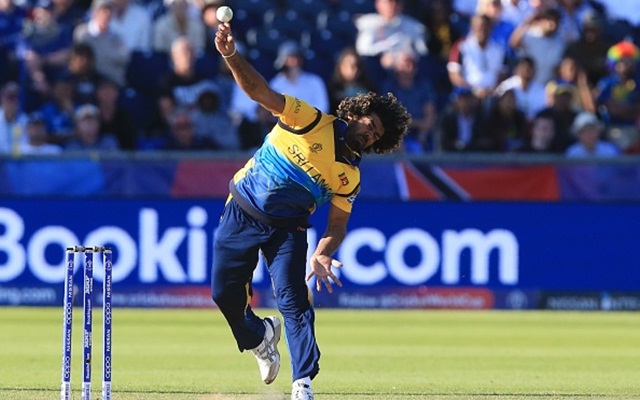 Follow us on Google News
Former Sri Lanka captain Lasith Malinga is considered one of the best fast bowlers of all time. In his illustrious career, the 37-year-old has produced many match-defining spells. Under his leadership, the island nation also won the ICC 2014 T20 World Cup.
Though Malinga has retired from the Test format and One Day Internationals, the veteran hopes of making his comeback to the Sri Lankan side in the shortest format of the game for the upcoming 2021 edition of the ICC T20 World Cup, scheduled in India during October and November later in the year.
It is rumored that Sri Lanka's National selection committee is looking at the dynamics for bringing the pace sensation back into the team and make the team's pace attack lethal and intimidating. Malinga last donned the Sri Lanka colors during a T20I game against West Indies in March 2020. Since then, he has been on a sabbatical from the game as he has also announced his retirement from the Indian Premier League (IPL).
Sri Lanka National Selection Committee Chairman Pramodya Wickramasinghe confirmed that the management will soon have a meeting with Malinga regarding his future plans as they are looking forward to making the former skipper a part of the T20I team again. "We will talk to Lasith soon. He is in our plans for the forthcoming T20 tours, including the T20 World Cup coming up in October," Pramodya Wickramasinghe told the Morning Newspaper.
I have retired from both Test and ODI cricket but not from T20s: Lasith Malinga
Further, Wickramasinghe reckoned that he is one of the greatest bowlers produced by Sri Lanka, and his records vouch for the same. Thus, Malinga is definitely in the scheme of things if two back-to-back World Cups approaching in 2021 and 2021.
"We always should not forget that he is one of the greatest bowlers in our country even in his present form. His records speak for that. There are two back-to-back T20 World Cups that are coming up, this year and next year. We are going to discuss our plans with him when we meet him in the next couple of days," Pramodya Wickramasinghe added.
Lasith Malinga also gave a reaction to the development saying that he is available for selection in the shortest format of the game. The 37-year-old is confident for contributing positively to the team as he asserted that there have been many instances in the past when he delivered stunning performance after a long break. 
"I have retired from both Test and ODI cricket but not from T20s. I also am keen to know how the selection committee is going to get the services of a senior player like me for the national side. In my career, I have proved on many occasions that I can come back after a long break and perform well for my country," Lasith Malinga told the Morning Newspaper.
Follow us on Telegram