Leave Rahane and Pujara alone; numbers don't always tell the whole story
They don't expect you to celebrate them but as fans, we can at least RESPECT them for what they have done for the country!
Updated - Aug 18, 2021 10:02 pm
2.3K Views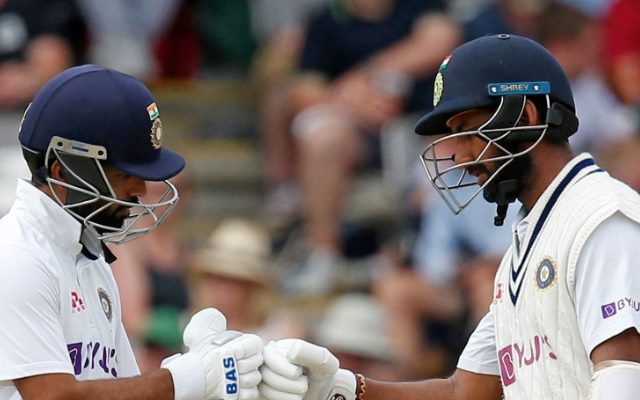 Follow us on Google News
Mohammed Siraj, KL Rahul, Rohit Sharma, Ishant Sharma, Mohammed Shami, Jasprit Bumrah, Virat Kohli (for his captaincy). Wow!! So many players performed superbly to take India to a historic win at Lord's against England earlier this week. Yes, it was a terrific win. But majority of the fans forgot to mention two names here. Yes, I am talking about Cheteshwar Pujara and Ajinkya Rahane.
How easily their contributions to India's win were forgotten! And that is how underrated they are. They are certainly the soft targets in the Indian team and as soon as they fail, the critics come out and question their place in the side. Thanks to the mentality of this team, the management understands the importance of the senior duo and they stuck with them.
Virat Kohli, ahead of the second Test, had made it clear that their form is not a concern and it is not about individuals in the team. "Our focus is not to think individually. It is about collectively how much strength they bring into the team & perform in difficult conditions, so that we are in winning positions, someone is going to put their hand up," he had said in the pre-match presser.
Cometh the hour cometh the man they say. And India's two senior men stood firm together for 49.3 overs (297 balls and those are huge in England) to make sure the team was bailed out of trouble. Even at that time, a lot was being talked about them, especially Cheteshwar Pujara, not scoring runs quickly. But hello, this is Test cricket! Not T20 or The Hundred to end in three and a half hours.
Patience and resilience is the way to go in Test cricket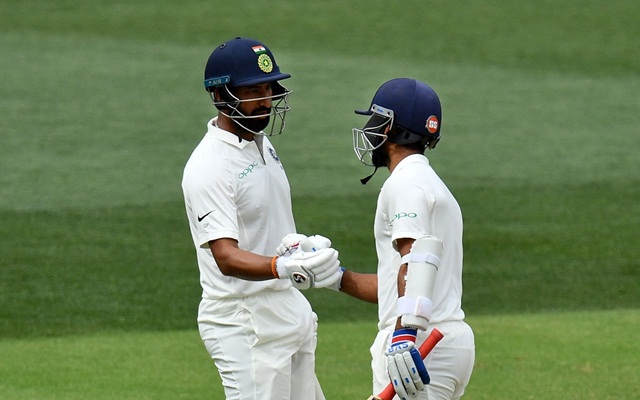 I am a fan of proper Test cricket and backed Pujara and Rahane to go all the way in this series. But even then, somewhere down the line due to all the talks around them, I knew that this could be the last chance for at least one of them given their string of low scores. Well, even that iota of doubt is gone from my mind now after their stunning partnership after India were reeling at 55/3.
Lunch was only 15-20 minutes away when Kohli got out and a collapse would've ended the game on the fourth day itself with England winning it rather comfortably. But try telling it to Pujara and Rahane. They weathered the storm for the whole of second session and handled whatever was thrown at them. Mind you, less than 50 runs were scored between lunch and tea and most importantly, India didn't lose any wicket.
The crowd clapped when Pujara got off the mark off the 35th ball he faced, when he faced 100 balls for his 12 runs and also when he faced his 200th ball. But India's superman fighter stuck at his approach and finally for the first time in the series, he looked the part. Leave him alone. He's been there, done that and the approach has worked for him. Then why bother him unnecessarily?
Again with Rahane. The man led India to a historic series win down under with around 7-8 first-choice player not available. Yes, the youngsters delivered. But it was the ton from Jinks at the MCG that started the turnaround and made the team believe that they can win.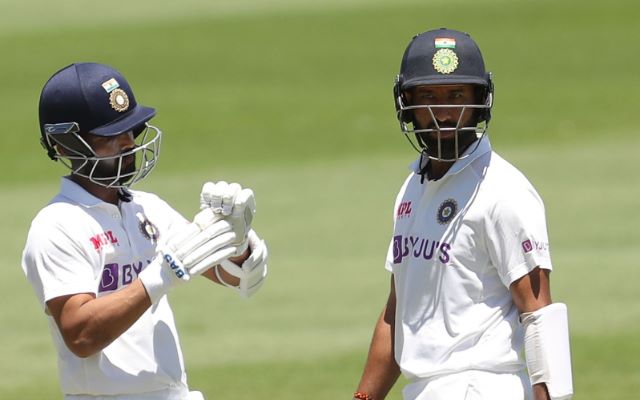 Ah! Then come the keyboard warriors whom I enjoy the most but don't take them seriously. They will call it a career saving knock and the same is being said about his calm and composed 61 (off 146 balls) which literally saved the day for India. It is easy to sit and criticise the players while eating your favourite dish.
It is nowhere close to (well, there's no comparison either) scoring 45 (off 206 balls) and 61 (off 146 balls) in front of the pumped up England bowlers on a tricky pitch which had started to misbehave.
One more thing. Virat Kohli, the skipper, even he hasn't scored runs as expected for a long time. Then why his place isn't being questioned? He got out when India needed him the most. (PS: I am a big Kohli fan but needed to raise this question here). Because he is VIRAT KOHLI. Agree, his impact is of different level. But all players are not the same and the likes of Rahane and Pujara are just like that. They just go about their business and believe in doing their job.
Yes, their numbers aren't good for quite some time now and they still don't look good. But hey, they don't always tell you the whole story! Team India persisted with them and because they saved the team from the defeat on Day four, India could win on Day five and create history. I am not saying they were the match-winners at Lord's but they definitely saved India from losing.
They don't expect you to celebrate and praise them. But as fans, we can at least RESPECT them for what they have done for the country!
Follow us on Telegram