'Let the World Cup go to hell' – Shoaib Akhtar takes a dig at the IPL
He also reckoned that the Asia Cup could've happened.
Updated - Jul 23, 2020 3:17 pm
2.8K Views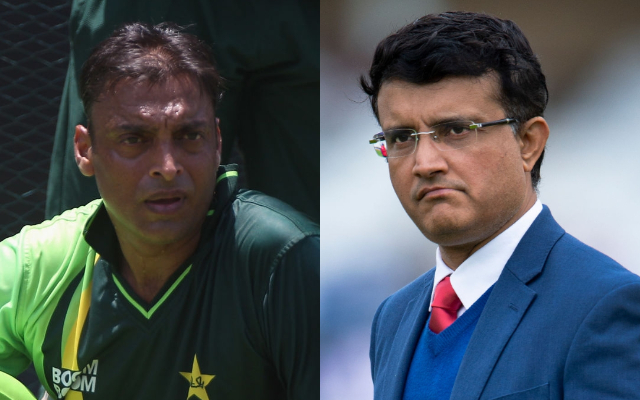 Follow us on Google News
Former Pakistan cricketer Shoaib Akhtar isn't happy at all with the postponement of the T20 World Cup. The mega event was supposed to take place in October in Australia. But the ongoing COVID-19 pandemic forced the International Cricket Council (ICC) to postpone the tournament. It has also opened up a window for the BCCI to organise the Indian Premier League (IPL) now.
Shoaib Akhtar reckons that the T20 World Cup has been postponed only for the Indian T20 extravaganza to take place. He feels that the BCCI has used its power to cancel the event and is of the opinion that the world event could've gone ahead. However, Cricket Australia (CA) had time and again cleared earlier that hosting the WC in these circumstances isn't possible.
"T20 World Cup could have also happened, but I had already said this earlier that they won't let it happen. IPL should not be damaged, let the World Cup go to hell," he said while speaking to Geo Cricket on a Youtube show.
Asia Cup could've happened as well, feels Shoaib Akhtar
Shoaib Akhtar also lamented the fact that the Asia Cup was also postponed. India and Pakistan facing each other in the tournament would've been a great prospect according to him. "Asia Cup could have definitely happened, it would have been a great chance for India and Pakistan to play against each other. There are many reasons behind this. I don't want to get into that," he further added.
Interestingly, the former Pakistan cricketer Basit Ali has denied BCCI's role in postponing the T20 World Cup. Rather he slammed the critics who are blaming them for the same and advised them to research properly first before making any claims. Moreover, he also stated that it was ICC's ex-Chairman Shashank Manohar who didn't want the IPL to happen and for the same reason, the decision to postpone the T20 World Cup was delayed.
"It was a clear tactic of Shashank Manohar (the ex-Chairman of the ICC), the World Cup should have been postponed 1-1.5 months back, I am sorry the Indian viewers might feel bad, he did not want the IPL to happen. That is my opinion, I have said this before also. He played the delay tactics," he said.
Follow us on Telegram