Shashank Manohar didn't want the IPL to happen: Basit Ali
He also said that BCCI is being unfairly targeted T20 World Cup postponement.
Updated - Jul 23, 2020 1:01 pm
3.2K Views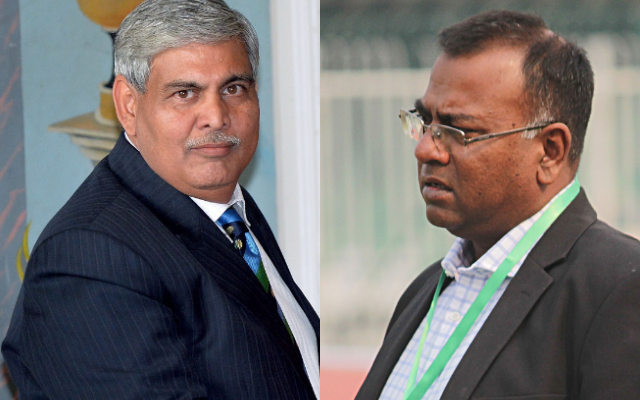 Follow us on Telegram
The International Cricket Council (ICC) finally decided to postpone the T20 World Cup earlier this week. The decision came after several meetings even after Cricket Australia (CA) had cleared that hosting the mega event would be unrealistic for them in current circumstances. However, former Pakistan cricketer Basit Ali has now revealed the decision to postpone the T20 WC was delayed due to the ex-ICC Chairman Shashank Manohar.
According to him, Shashank didn't want the Indian Premier League (IPL) to take place this year. The T20 extravaganza was due to commence in March this year only for the COVID-19 pandemic to suspend it until further notice. The BCCI was then looking for a window to organise the cash-rich league later in the year and it created only after the T20 World Cup was postponed.
Many are now targeting the Indian board for forcing the ICC to postpone the event. But if Basit Ali is to be believed, the BCCI isn't at the fault as it was Shashank Manohar who delayed the decision as he was against the IPL happening in place of the WC.
"It was a clear tactic of Shashank Manohar (the ex-Chairman of the ICC), the World Cup should have been postponed 1-1.5 months back, I am sorry the Indian viewers might feel bad, he did not want the IPL to happen. That is my opinion, I have said this before also. He played the delay tactics," he said while speaking to his Youtube channel.
Nobody knows the inside story, says Basit Ali
Basit Ali also said that the BCCI is being unfairly blamed for the T20 World Cup not going ahead this year. But he then sought the attention towards CA's earlier of not being able to stage the tournament. The 49-year-old also went on to say that not many are aware of what happened behind the closed doors in the ICC meeting.
"There has been talk in social media and channels, even I had received calls but I refused to answer, that BCCI has put so much pressure that the World Cup got postponed and stopped the Asia Cup for the IPL to happen. Actually, people do not know the inside story of what was discussed in the ICC meeting. It was already known that the T20 World Cup was never going to happen as Australia had already refused to hold it," he added.
Moreover, the ICC's final decision on the T20 World Cup also came after Shashank Manohar decided to step down from his position earlier this month.
Follow us on Google News