IPL 2021: List of hat-tricks in IPL history
In a tournament like IPL, the game can drift away in very less time if a player delivers an extraordinary performance.
Updated - Apr 2, 2021 1:49 pm
4.7K Views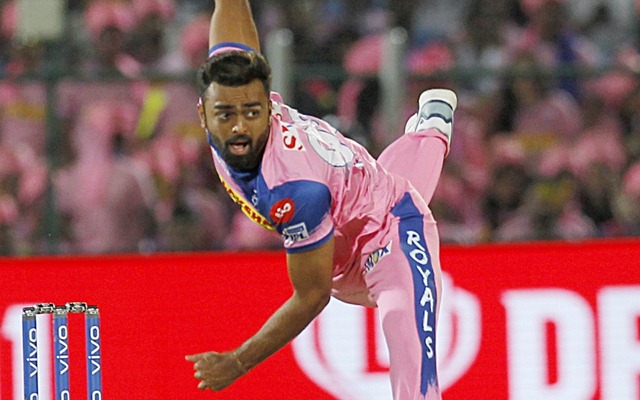 In a tournament like IPL, the game can drift away in very less time if a player delivers an extraordinary performance. This can particularly happen when a bowler takes a hat-trick during the innings. It then becomes very difficult for the opposition team to recover from the quick fall of the wickets. It is not very common to see hat-tricks in IPL and there have been some seasons in which not even a single hat-trick was taken by the bowler. On the other hand, in a few of the seasons, we have seen multiple hat-tricks taking place. In this article, we will be listing out all the hat-tricks that have happened in IPL history.
Lakshmipathy Balaji was the first bowler who took the hat-trick in the cash-rich league. He bowled a brilliant spell against the Punjab team in the inaugural season where he took 5 wickets for 24 runs in his 4 overs. Amit Mishra and Makhaya Ntini were the other two bowlers who picked up a hat-trick in the same season.
The second season of IPL was quite unique in terms of hat-tricks taken because this time non-regular bowlers achieved the landmark. Yuvraj Singh picked up 2 hat-tricks while playing for Punjab in 2009 while Rohit Sharma also took a hat-trick where he featured for the Hyderabad team. 
In the next three years, there were three bowlers who were successful in taking a hat-trick in each season. It was Praveen Kumar in 2010, Amit Mishra in 2011 and Ajit Chandila in 2012. Amit Mishra again took a hat-trick in 2013 along with Sunil Narine who bowled wonderfully for the Kolkata Knight Riders team. 
In the year 2014, both the players who took hat-trick were from Rajasthan Royals. These cricketers were Shane Watson and Pravin Tambe picking up a hat-trick against SRH and KKR respectively. Axar Patel played for the Punjab team in 2016 and bowled a brilliant spell of 4/21 including a hat-trick against Gujarat.
In IPL 2017, there were 3 hat-tricks that occurred with Jaydev Unadkat, Andrew Tye and Samuel Badree achieving the special landmark. Among them, Badree delivered the most economical spell picking up 4 wickets for only 9 runs in 4 overs. The last set of hat-tricks in the IPL happened in the 2019 season when Shreyas Gopal and Sam Curran had some great games with the ball.   
Hat-tricks list in IPL
| | | | |
| --- | --- | --- | --- |
| Player | Bowling Figures | Against | Year |
| Lakshmipathy Balaji | 5/24 | KXIP | 2008 |
| Amit Mishra | 5/17 | DEC | 2008 |
| Makhaya Ntini | 4/21 | KKR | 2008 |
| Yuvraj Singh | 3/22 | RCB | 2009 |
| Rohit Sharma | 4/6 | MI | 2009 |
| Yuvraj Singh | 3/13 | DEC | 2009 |
| Praveen Kumar | 3/18 | RR | 2010 |
| Amit Mishra | 4/9 | KXIP | 2011 |
| Ajit Chandila | 4/13 | PWI | 2012 |
|  Sunil Narine | 3/33 | KXIP | 2013 |
| Amit Mishra | 4/19 | PWI | 2013 |
| Pravin Tambe | 3/26 | KKR | 2014 |
| Shane Watson | 3/13 | SRH | 2014 |
| Axar Patel | 4/21 | GL | 2016 |
| Samuel Badree | 4/9 | MI | 2017 |
| Andrew Tye | 5/17 | RPS | 2017 |
| Jaydev Unadkat | 5/30 | SRH | 2017 |
| Sam Curran | 4/11 | DC | 2019 |
| Shreyas Gopal | 3/12 | RCB | 2019 |