List of ridiculously expensive assets owned by Virat Kohli
Virat's estimated annual earnings are $25 million.
Updated - Nov 4, 2019 12:25 pm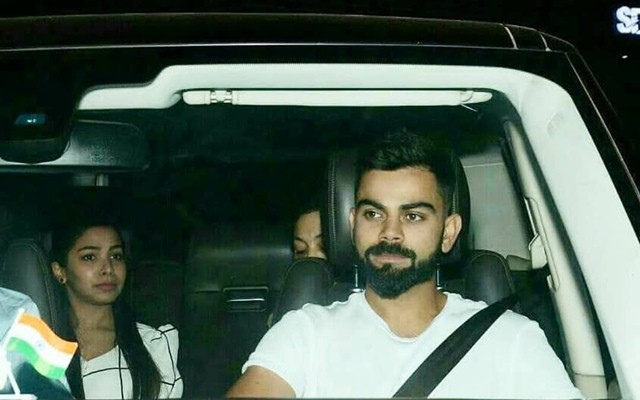 At just 30 years of age, Virat Kohli has achieved so much in his career many even wouldn't dream of accomplishing in their entire career. With millions of followers on social media, he is one of the most sought-after celebrities not just in India but all around the globe. One of the highest-paid athletes according to Forbes, Virat makes a fortune through brand endorsements.
Quite obviously, he leads an extremely lavish life. Right from his house in Mumbai to his collection of cars, Virat Kohli owns some ridiculously expensive assets. The worth of these assets will undoubtedly make every one of you go gaga over the Indian captain.
Here are the ridiculously expensive assets owned by Virat Kohli:
1. Designer Watches and wallets
In Virat Kohli's words: "Time is everything. It's the only constant in this world, which is a very cliched statement, I know. Honestly, I don't think there is anything more important than time. You cannot move ahead of time, you cannot live in the past, you have to keep moving ahead with time. It's something that always makes you realise about being in the moment, and it makes you respect it."  This explains his lavish collection of watches too.
Besides his love and craze for cars, Virat really has a thing for watches. The star cricketer owns a Panerai Luminor 1950 GMT 3 Days Automatic Acciaio worth Rs. 6.5 lakh. Apart from that he also owns a Tissot T-Touch Limited Edition worth Rs. 1 lakh.
Incidentally, he is also the brand ambassador of Tissot and he's quoted saying on the website: "A watch is about the only accessory I love wearing and I am so happy that Tissot is what I will be wearing now." Watches and leather wallets go hand in hand for a man who loves style.  Kohli is often seen flaunting a Louis Vuitton Zippy XL wallet worth Rs. 80,000.
2. Luxurious houses in Mumbai and in Gurugram
And here's comes the biggest desired luxury in any human being's life: a home. And the Indian captain has two of them: spacious, warm and luxurious. Right before getting hitched to his beau, Bollywood actor Anushka Sharma, in 2017, Virat went on to bag a sea-facing apartment in Worli, Mumbai. He sealed the deal for a 7,171 sq. ft. apartment on the 35th floor, Tower C of Omkar 1973 Towers with a whopping Rs. 34 crore.
The 30-year-old is yet to get possession of this beautiful sea-facing home. He is expected to move to his luxurious apartment in 2020. In the meantime, he lives in another sea-facing apartment quite close by to his under-construction house on a rental basis (about INR 15 lakhs per month).
But the bigger investment was still incoming. Right after he got married to Anushka, Virat bought a huge house (an area covers of 500 square yards) at DLF Phase-1, Gurugram which is worth Rs. 80 crore. Dreamhouse is what a person dreams of in his/her life and Virat Kohli has two such. Wow!
3. Luxury cars
Every one of you who have been following Virat Kohli for a while now would know that he has a special liking for cars. He has a collection of some of the most expensive machines. While it remains to be a dream for many people to get possession of at least one luxury car, Kohli has got many of these beautiful machines.
Just like quite a few other cricketers, the Indian skipper owns a Range Rover. As many of you would have already guessed, it costs around INR 80 lakhs. Moreover, Virat also owns a BMW X6. This vehicle costs around INR 1.2 crores and is fun to drive around.
Apart from these two, Kohli also owns two more hi-tech Audi cars. While the Audi A8 W12 Quattro costs around INR 2 crores, his Audi R8 V10 LMX is worth INR 3 crores. It must be quite a delight to commute around in these highly luxurious vehicles.
4. Business Investments
Virat Kohli has also ventured into some of the high-yielding businesses as well. He owns a posh restaurant, Neuva, in South Delhi which serves South American cuisine. Apart from this, Kohli has got a stake in the ISL football team, FC Goa.
He has invested in ITPL through UAE Royals. The legendary Roger Federer also represents this franchise. Kohli owns a chain of gyms which is surely one of his biggest assets. Furthermore, he is a part-owner of the fashion brand Wrogn.
Virat has even made investments in a London-based sports fan forum and this list only goes on and on. He earns $4 million through his salary and winnings every year. Including the $21 million he earns through brand endorsements, Virat Kohli's estimated annual earning is about $25 million according to Forbes.