Lou Vincent reveals he contemplated suicide following his ban in 2014
Updated - Nov 13, 2016 8:58 am
59 Views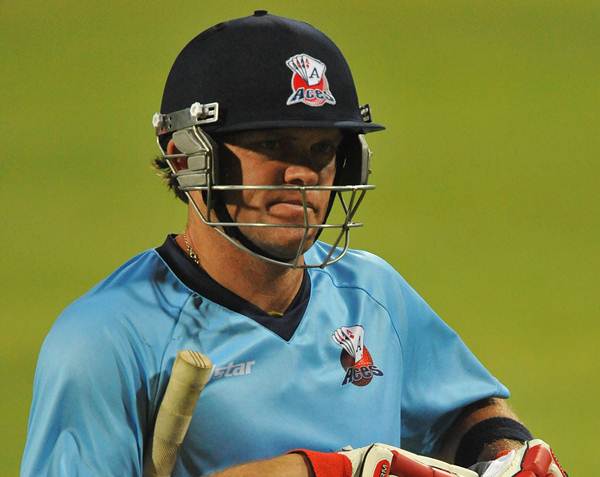 The feeling of guilt follows you everywhere after committing a wrongful act as a sportsman, especially if the act humiliates the law of the game. Former New Zealand cricketer Lou Vincent has been going through this guilt for a quite a long time now. The right-hander was handed a life ban by the England and Wales Cricket Board in 2014 following his admission of fixing matches. And, since being banned, the cricketer has mentioned on several occasions how he was ashamed to show his face in the public.
However, during an interview on Sunday with a local news channel, NewtalkZB, the batsman went on to claim that at one point in time he was so ashamed and depressed that he contemplated suicide. Vincent is currently serving 11 concurrent life bans issued by the England and Wales Cricket Board in July 2014 after his confession to match-fixing. Vincent said that rather than feeling liberated by his confession, he was gripped by a dark and overwhelming depression.
"It's just an out of body experience and it's incredibly sad that a human being's mind can allow someone to make that decision to take their life," he said during the interview.
The 38-year old stated that after the ban was imposed on him, he had no control over his mind and was constantly feeling guilty for what he had done.
"It's just the guilt, the no way out, this wall in your head that just says you are useless, you have no purpose, you're a loser, you're a failure and people will know you're a failure. You feel like that stigma is going to stick with you forever," he said.
"I loved cricket – it was in my heart since the age of four – but I gave it away and lost respect for it. I had a chip on my shoulder, but to make the most of life again it was something I had to put to bed," he added.
Vincent also went on to state that he had no regrets over his stand against Chris Cairns during the perjury trial of the former New Zealand all-rounder last year. Cairns was found not guilty. "I felt proud enough to have the courage to put my soul on the stand in front of the legal fraternity and the public. I didn't have to come forward, but I cared about life again," he said.
The Kiwi cricketer said that he was really happy with his life right now and credited his daughters for it. "I've got a new job in a new career, a simple life, two adorable little girls that are my focus at the moment," he concluded.