Lucknow likely to be introduced as a new venue for IPL 10
Updated - Dec 8, 2016 8:41 am
254 Views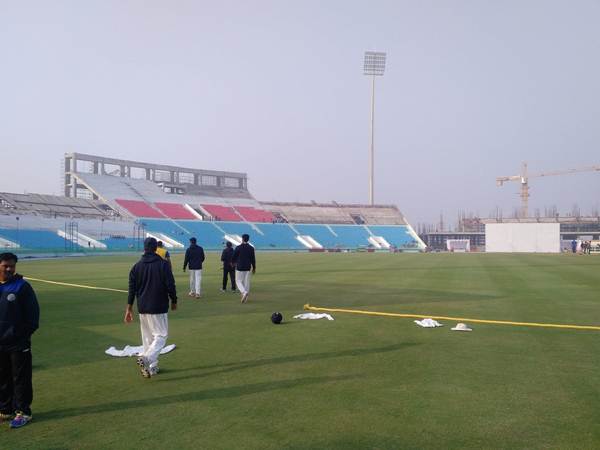 Cricket as a sport has matured over the years and is undoubtedly the first love of most sports fans in India but with the emergence of various sporting leagues, the fans have also started to embrace other games. This now has become a challenge for the Board of Control for Cricket in India (BCCI) to keep the interest of the fans intact. There has been a visible dip in the fanfare at Indian Premier League (IPL) games as well with so much cricket around.
As a solution to this problem the BCCI has now opted to explore more available options, the non-traditional cricket centers, the smaller cities are being targeted and we saw the Holkar Stadium in Indore and the ACA-VDCA Stadium in Visakhapatnam hosting their first ever Test matches. With the tenth edition of the Indian Premier League following the ongoing Test season, it is expected that the BCCI would want to host IPL games at new venues as well.
The Ekana International Cricket Stadium or the Lucknow International Cricket Stadium in Lucknow the capital of Uttar Pradesh is being developed to meet the state of the art standards which will allow it to obtain the international status as well. Talking about it IPL chairman Rajeev Shkula said, "More stadiums means more cricket and that is going to be good for the game.
"We can't confirm if IPL will be held in Lucknow next year. But if the arrangements are made according to international standards, matches can be held. The board is going to inspect the facilities before taking a decision," Shukla said.
The stadium is at the moment playing host to Andhra and Hyderabad teams for their ongoing Ranji Trophy match. Andhra skipper Hanuman Vihari sounded pretty happy with the facilities at the ground and said, "It's an amazing ground. The wicket is very sporting but because of the winter conditions the fast bowlers were getting a lot of purchase. On the whole, it was a very enjoyable experience for us. By the time the IPL starts, it will be early summer and I am sure the wicket will be a good one to bat on,"