March 11, 1949 – End of the highest scoring first-class match ever
A total of 2376 runs were scored for the loss of 37 wickets with nine individual hundreds and eight fifties.
Updated - Mar 11, 2018 1:30 pm
216 Views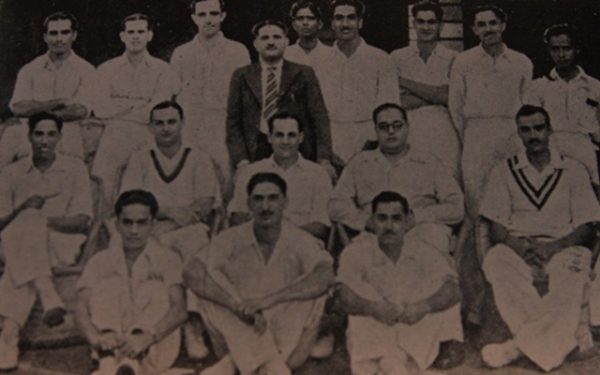 March 11th saw the end of the highest aggregated first-class game ever which witnessed an average of 64.3 runs scored per wicket. The 1948/49 Ranji Trophy season's semi-final was contested between Maharashtra and Bombay at the Poona Club Ground in Poona. A total of nine individual hundreds and eight fifties were scored in this game which turned out as a nightmare for the bowlers. The game that started on March 5th was played in the timeless format lasting seven days.
Bombay skipper Khanmohammad Ibrahim won the toss and elected to bat first in the knockout game. Bombay posted 651 on the board after nearly two days of batting. Madhav Mantri struck a double century while Udaykant Merchant and Dattatraya Phadkar scored 143 and 131 respectively. Maharashtra fell way behind Bombay's huge total as they were bowled out for 407. Manohar Datar (143) and Madhusudan Rege's (133) centuries got sandwiched between collapses. KK Tarapore registered figures of 6/119 for Bombay but toiled for 64 overs for the rewards.
Bombay had no mercy over the opposition as they posted another huge score in the 2nd innings, even bigger than what they made in the first essay. Udaykant Merchant and Dattatraya Phadkar followed their first innings hundreds with 156 and 160 respectively in this innings as Bombay declared their innings on 714/8 with decent contributions from other players. Maharashtra came out to bat on the 6th day with a mammoth target of 959 in front of them.
The home team's batsmen did a lot better than their first innings as Rege's 100 and Sharad Deodhar's 146 took the limelight in the 604-run total but lost by a huge 354-run margin. All the three centurions for the home team in his game registered their maiden hundred in Ranji Trophy. Maharashtra's total of 604 is the 2nd highest in the 4th innings in first-class cricket behind England's 654/5 against South Africa in the 1938/39 timeless Test. No other side posted 600+ in the 4th innings of an FC game.
A total of 2376 runs were scored for the loss of 37 wickets in this semi-final which is the highest aggregated game in the first-class cricket history. The 1944/45 Ranji Final between Bombay and Holkar (2078 runs) is the only other FC game with 2000+ runs. Maharashtra batted with only ten batsmen in their 2nd innings as their wicketkeeper Padmanabh Joshi was absent hurt.