Mashrafe Mortaza credits the openers for win against Ireland
Bangladesh beat Ireland by 8 wickets in the 4th ODI.
Updated - May 20, 2017 11:34 am
118 Views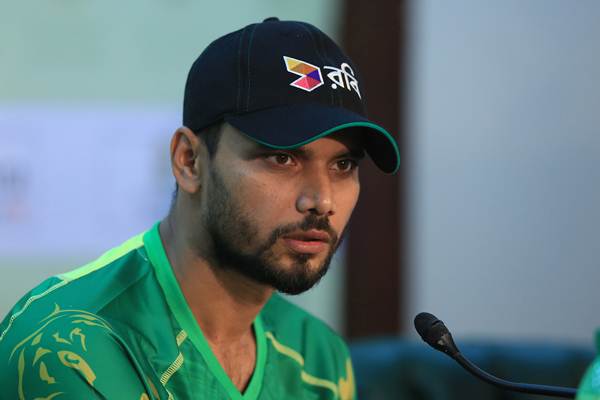 Bangladesh skipper Mashrafe Mortaza looked very pleased with the efforts of his team in the recent fixture against Ireland in the tri-series. Riding on a superlative knock from opener Soumya Sarkar, Bangladesh managed to rout Ireland by a margin of 8 wickets. Earlier in the game, they were set a target of 181 to overhaul as Mustafizur Rahman returned with a four-wicket haul.
The target was not a huge one but considering the seaming conditions, it needed some chase to be done. Openers Tamim Iqbal and Soumya Sarkar added a 95-run stand to put the visitors in commanding position. Talking about the game after the match, Mashrafe Mortaza expressed his satisfaction over the performances. He noted that the toss played a crucial role as it helped the bowlers.
"We didn't take early wickets in the last match but this time the bowlers did a really good job and that's something we are looking for all the time. Winning the toss was crucial as there was some moisture and both fast bowlers used it well," said Mashrafe Mortaza.
Crediting the openers
Adding further, he credited the openers for not giving away their wickets early on and see the new ball through. Also, the rate at which they scored the runs was something that pleased the visiting side. Mortaza is now keen on backing up this good show with another one against the Kiwis in the next encounter before heading onto the Champions Trophy in England.
"Early wickets always put pressure on a team but Tamim Iqbal and Soumya batted really well and scored at seven an over for the first 10 overs which was important for us. We're looking forward to it, we had a chance in the last match but didn't go through with it, but if we play as well as we did today there is a chance to win the game," the Bangladesh skipper conceded.