Matthew Hayden backs the under-fire Ambati Rayudu as India's No. 4
"I can't believe India is even questioning that."
Updated - Mar 17, 2019 10:48 am
17K Views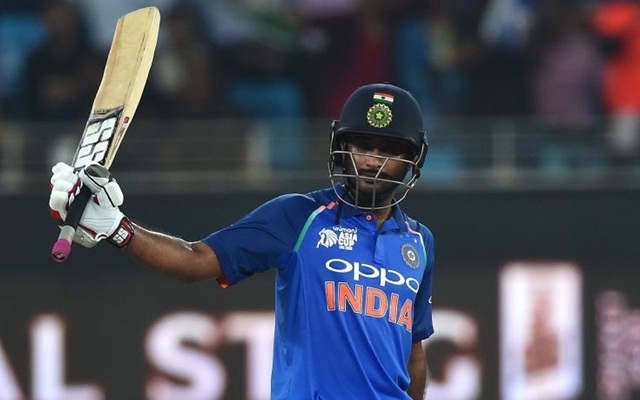 India's long search for the no.4 batsman is showing no signs of coming to a successful end. The search began way back in 2017 and after trying out quite a handful of players, the team is now in a fix. Their latest experiment with Ambati Rayudu is backfiring just days before the all-important World Cup. Rayudu, who had returned to the team during the Asia Cup last year, has been given a longer rope but his recent performances have become a major worry.
After a couple of indifferent outings in Australia and New Zealand, there were expectations that he would regain his form in the friendly conditions of India during the series against Australia. However, his form showed no signs of improvement as he scored 13, 18 and 2 in the three games of the five-match series. He was then dropped for the final two games. Speculations are high that he might face the axe for the upcoming World Cup.
However, former Australia opener Matthew Hayden is baffled with the way things have turned out in the last few days. Throwing his support behind Rayudu, the legendary batsman said that he was surprised that the Indians decided to even think of trying someone else at that position after his innings of 90 in New Zealand in tough conditions.
"Rayudu is my man. I can't believe India is even questioning that. For so long, he has been so good. I don't know why they are questioning, maybe because you need to speak about something before the World Cup. I don't see Rahul taking that slot as much as I admire him. His time will come and if anything he is more of a stand-by opener for me as opposed to the number four slot," Hayden was quoted as saying in The Times of India (TOI).
One spot up for grabs:
India skipper Virat Kohli, meanwhile, has hinted that the team could try out another player at number four in the upcoming World Cup, starting May 30 in England and Wales. Kohli, who himself can bat at that position, said that the playing eleven is all but sorted except one spot.
"As a side, combination wise, we are pretty sorted. Maximum one change, you'll get to see in the World Cup. As a side, we're balanced. Hardik Pandya will come back to the team. With him, there's batting depth, and bowling option opens up. We know where we have to go as a combination. The XI is clear in our head. We just have to take better decisions in pressure situations to go far in the World Cup," Kohli said after the fifth ODI.
[interaction id="5c7f76e50e019fbbdb6b60c3″]