'May be a Mankad': Glenn Maxwell on how to get a wicket during a game in Marsh Cup
"Yea, it is within the rules. But, I'm not sure I can do it," he later said.
Updated - Mar 13, 2021 2:47 pm
1.3K Views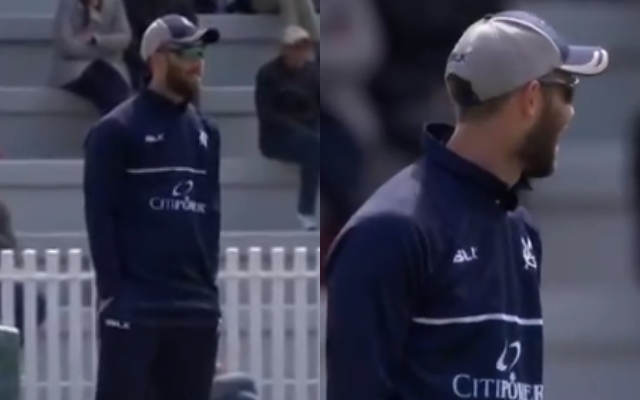 Australian all-rounder Glenn Maxwell decided to see the lighter side of things during the ongoing Marsh Cup. In a match between Victoria and Queensland, the latter won the toss and opted to bat first. Maxwell, who was a part of the Victoria team took the field. However, the Queensland openers Sam Heazlett and Usman Khawaja ended up frustrating him and his team with a wonderful partnership up at the top of the order.
They played some terrific cricket and scored their runs at better than run-a-ball. This duo gave bowlers no chance whatsoever and was going strong. It was in the 22nd over of the first innings when Glenn Maxwell was on the mic to share his insights about the game. With this partnership only going from strength to strength, the commentators Tom Morris and Rob Quinney decided to ask him about his plans on how they were going to break this partnership. "How can you get this first wicket Maxi, what are you thinking?" he was asked.
Glenn Maxwell sees the lighter side of things
Usman Khawaja and Sam Heazlett already added 149 runs together when Glenn Maxwell was asked the question. The 30-year-old decided to see the funnier side of things. Quite cheekily, he replied: 'Maybe a Mankad'. While Maxwell had a wide smile on his face as he said this, both the commentators also had a laugh.
Then, they even decided to ask him if this was within the rules. "Yea, it is within the rules. But, I'm not sure I can do it," Glenn Maxwell said as he burst out into laughter yet again. This opening pair added 185 runs together in 27.4 overs before James Pattinson got the first breakthrough. Sam Heazlett was dismissed after he mustered 88 runs from 86 balls. Latter, Usman Khawaja got out after a wonderful century. He raced his way through to 138 off 126 deliveries before Jon Holland got the better of him.
But, they laid good enough a platform for the others to launch. Queensland got to 322/9 in 50 overs. Glenn Maxwell picked up two wickets in the innings. These included the scalps of Marnus Labuschagne and Michael Nesser.
Here's the video
Commentators: How would you get the first wicket?

Maxwell: May be a Mankad…….pic.twitter.com/UW8X4Mm6BX

— Cricketopia (@CricketopiaCom) September 29, 2019