MCC confirms amendment of cricket laws post October 1
MCC have made a few amendments to the Laws of Cricket which includes putting a restriction on bat sizes.
Updated - Apr 12, 2017 3:10 pm
19.6K Views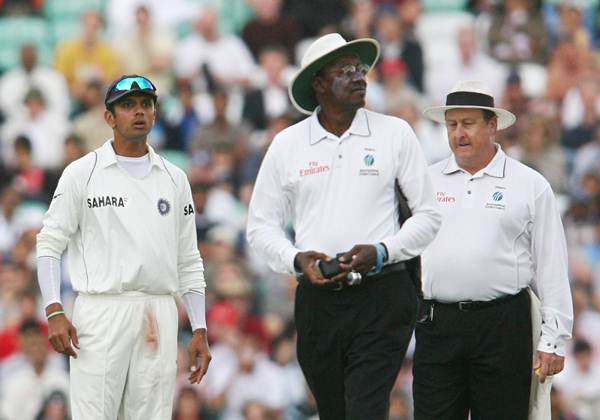 Follow us on Telegram
The MCC has confirmed the introduction of new laws which will give the umpires a lot of power including the imposition of penalty runs and asking a player to leave the field. The laws will be in effect from October 1 this year.
Now we won't be able to see Ishant Sharma giving send-offs to opposition batsmen. The MCC has issued guidelines on sending-offs and it may result into penalty runs or temporary as well as permanent ejection from the match.
Bat sizes have always been a subject of debate for a number of years and MCC has decided to put a restriction on it. In order to prevent injury, bails will be attached to the stumps. This is a welcome move as a number of players, mostly wicket-keepers, have had severe injuries because of the bails and some of those injuries finished careers of a few players. The South African wicket-keeper Mark Boucher is a prime example.
Cricket laws will not be written in gender specific language. The previous reference of "he" will be removed while terms such as batsman and a third man will remain.
The term 'handling the ball' has also been removed and will now be included under the category of obstructing the field.
"MCC has left no stone unturned in researching and redrafting the new Laws of Cricket and has done so in order to make the laws work in a way that makes sense to players, umpires and spectators," MCC laws manager Fraser Stewart said.
"The laws are applicable worldwide so they need to be as simple as possible to understand and inclusive to all.
"The club hopes to encourage interest in the game at all levels and believes these new laws are reflective of the present time and easier for cricketers and umpires to interpret," said Stewart.
Now substitutes will be allowed to keep wicket, an amendment which was long overdue. There have been changes in the law of run-outs if the batsman's bat bounces after hitting the ground. This is again a welcome move and is very logical. There have been alterations to running the non-striker batsman out as well.
These rules will come into play in about 5 months from now. Giving the umpire powers will mean that the game will be played under more discipline and there will be fewer altercations on the cricket field.
Follow us on Google News