Md Azharuddin lashes out at RPS owners for removing Dhoni from captaincy
Azhar feels RPS will lift the IPL title tomorrow.
Updated - May 20, 2017 3:17 pm
6.3K Views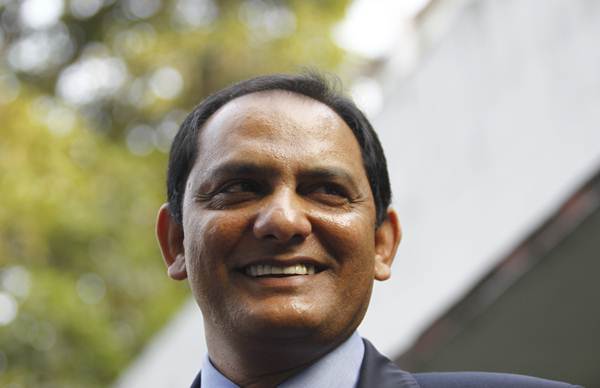 Former Indian captain Mohammad Azharuddin has lambasted the Rising Pune Supergiant owner Sanjiv Goenka who sacked former Indian captain MS Dhoni unceremoniously ahead of IPL 10 and named Aussie captain Steve Smith as the skipper of the franchise for their last season. Goenka said he wanted to do every possible thing in their final season and he said that the decision was in the best interest of the team.
The combination of Steve Smith and MS Dhoni has worked wonders till now and Smith ahs been benefited from the suggestions given by Dhoni. They have forged a good relationship which has enabled Pune to reach the final of the 10th edition of the tournament. Azhar failed despite RPS performing poorly last year, the removal of MS Dhoni was not in good taste.
"Dhoni has always won as captain. Now he may want to win as a player. Try to prove that I can win even when I am just a player," Azhar was quoted as saying by India Today. Azhar is impressed with the fact that Dhoni and Smith have gelled on so well despite the passing of the baton. "Once you are not a captain, you move on. I was not in favour of his sacking. But now Smith and Dhoni have created a good rapport. They have gelled well that's when the team has delivered," he said.
Azhar tips RPS to lift the title
Going by their current form, the man from Hyderabad tipped Pune to lift the IPL title for the first time. "I think Pune will win. The playoff they won against Mumbai will be a big confidence booster. Ben Stokes will be missed though. But the way Dhoni is playing with those 40 runs he got in the last two overs, he can help them win the final," Azhar concluded.
Dhoni was instrumental in helping RPS win the first Qualifier against the Mumbai Indians. RPS had only managed 120 in their first 18 overs before MS Dhoni unleashed a barrage of big shots and scored 41 of te last two overs to take RPS over the 160 mark. Then it was the brilliance of teenager Washington Sundar with the ball in hand which ensured Pune eventually won the encounter by 20 runs.