Meet the one-legged cricketer from Pakistan who wants to bowl like Shoaib Akhtar
The 23-year-old youngster has defied all the odds and has mastered the sport.
Updated - Mar 22, 2018 3:48 pm
1.4K Views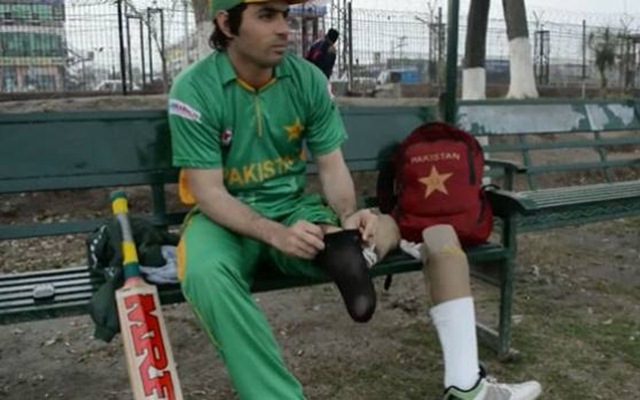 Pakistan is known to unearth some of the best fast bowlers in the cricketing world over the years and is still ruling the game courtesy their bowlers. The likes of Wasim Akram, Imran Khan, Waqar Younis always kept the batsmen on their toes with their pace and swing bowling. Shoaib Akhtar, however, was one of the fastest bowlers in the world who has now gone onto inspire the cricketer who has only one leg. Syed Sher Ali Afridi is the premier pacer of Pakistan disabled cricket team and desires to bowl like Akhtar.
The 23-year-old youngster has defied all the odds and has mastered the sport. He was the batsman to start off his career but realised later that he was a better bowler. The story of the cricketer, however, is a rather sad one as he lost his leg at the age of 2 when his mud house collapsed due to heavy rains. Though the incident didn't stop him from playing the sport loved the most.
He is my inspiration
Syed Sher Ali Afridi limps while bowling but that doesn't stop him from generating the pace and is normally aggressive on the field. Shoaib Akhtar is his inspiration and he aspires to bowl like him in his career. "He is my inspiration. He is my hero. I loved to watch him run in and bowl at such an incredible pace," he said about Akhtar according to Pro Pakistani.
He would never have played professional cricket as he didn't know about an international match for disabled cricketers. "I was always passionate about cricket. I love playing the game since my childhood but the thoughts to play professional cricket and represent the country at international level never crossed my mind. In 2012, I heard for the first time that Pakistan Disabled Cricket Association is organising trials for disabled cricketers. I participated in the trials," the 189 cm tall Afridi said.
Here's our video of the day:
Keep following CricTracker for more news and updates