Melbourne Stars sign Dibar Hussain as a replacement for Haris Rauf in BBL
Dilbar Hussain will play for Lahore Qalandars in the upcoming season of Pakistan Super League.
Updated - Jan 25, 2020 12:31 pm
514 Views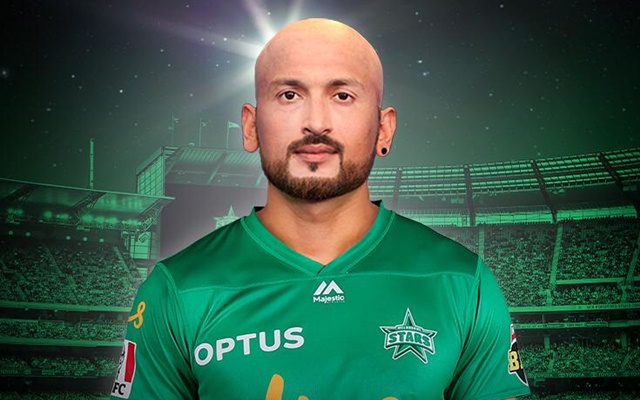 Lahore Qalandars, one of the teams in Pakistan Super League, has certainly turned into a machine that produces some astonishing cricketers. Recently, their fast bowler Haris Rauf, who played for Melbourne Stars in Big Bash League, hit the headlines with his brilliance with the ball. And, on the back of his astonishing bowling display, he was picked by the selectors in Pakistan cricket team for the T20 series against Bangladesh. Now, Stars have signed Dilbar Hussain as international player replacement of Rauf.
The right-handed fast bowler used to work in agricultural land before he was picked by Qalandars as a part of their development squad. He certainly impressed Qalandar's coach Aaqib Javed in his first hardball game back in 2018. It will be interesting to watch whether he will successfully leave his mark with his swift bowling in BBL like Haris Rauf or not.
Lahore Qalandars officials' are happy to watch their players performing well
Sameen Rana, the COO of Qalandars said they are happy to watch that their players make into the international cricket. The signing of Dilbar Hussain has proved that their players' development programme seems to be working in the right direction.
"We are proud to see that people are now getting the fruits of our Player Development Program. The signing of Dilbar Hussain proves that Lahore Qalandars is working in the right direction for the development of players. It vindicates our mantra of the player development program," said Sameen Rana said as quoted by Geo TV.
Atif Rana, CEO of Lahore Qalandars said that there are a lot of talented cricketers in Pakistan but there is no platform and pathway for them to showcase their talent. Now, when they have been provided with the opportunities then they have managed to pull off some brilliant performances. Rana also recited the fact that they have already got a player like Haris Rauf. And, there are still many players in line going to come in the near future.
"We always believed that there is no dearth of talent in Pakistan. The only thing missing was a proper platform, a proper pathway to transform them from raw talent to top-level performers. We provided that platform to our players and that platform has already produced Haris Rauf for you. Now Dilbar Hussain is in line, and I can reveal that there are many more under the same process," CEO of Lahore Qalandars added.
Watch: Interview with Irfan Pathan