Men's cricket probable in 2022 Commonwealth Games
The UK government has set a deadline of April 28 by which cities will have to submit their bids.
Updated - Apr 25, 2017 10:50 pm
1.1K Views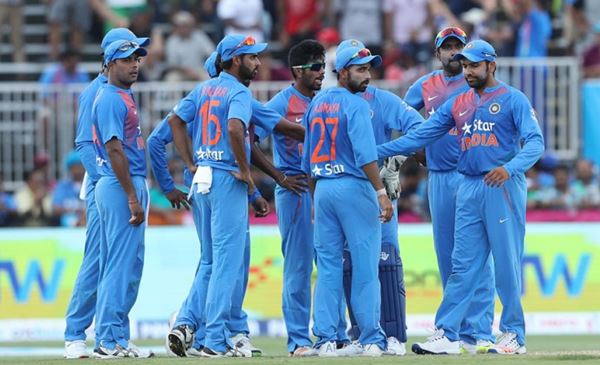 Follow us on Google News
Men's cricket could make a comeback in the list of sports played at the 2022 Commonwealth Games if Birmingham is chosen as the host city. Following Durban's withdrawal from hosting the games due to financial and political issues, Birmingham has been invited by the Government of the United Kingdom to be the host city.
While Durban was scheduled to host the 2022 games, women's cricket was already confirmed to be included in the mega-event. However, Neil Snowball, the Warwickshire chief executive and a member of the Birmingham Commonwealth Games bid company, confirmed that he intends to include men's cricket as well. The decision would be subject to an agreement between the ECB and the ICC and the presumable format would be T20.
Along with Birmingham, cities from Canada, Malaysia and Australia are set to send in their bids to host the 2022 Commonwealth Games. Liverpool is the other city from the UK which has confirmed their intention to host the games. However, Liverpool is not likely to include cricket among the other sporting events.
The ECB had previously supported the idea of cricket returning to the Games. Nevertheless, the ICC's support cannot yet be guaranteed. Interestingly, back in 1998, England did not send a team to play cricket when the sport was included in Malaysia. That edition of the Games saw South Africa defeating Australia to clinch the gold medal.
Cricket's inclusion in the Commonwealth Games will increase the probability of the sport featuring in the Olympic Games. Rugby 7s followed a similar path, as it appeared in the 1998 Commonwealth Games and made it to the Rio Olympics in 2016.
"It's an obvious stepping-stone, and, subject to ICC and ECB approval, we hope we can progress this four years earlier than we originally anticipated." Neil Snowball was quoted as saying to ESPNcricinfo.
"We feel we have a very strong bid. Usually cities have seven years to prepare to host such an event, but we are certain we can deliver an outstanding Games in 2022 that includes men's and women's cricket," he added.
The UK government has set a deadline of April 28 by which cities will have to submit their bids. A final decision will be made in July.
Follow us on Telegram