Michael Vaughan explains the possible reason behind Rohit Sharma's omission from Indian team
Michael Vaughan is expecting a 'clear picture' on Rohit Sharma's injury.
Updated - Nov 4, 2020 2:56 pm
8.2K Views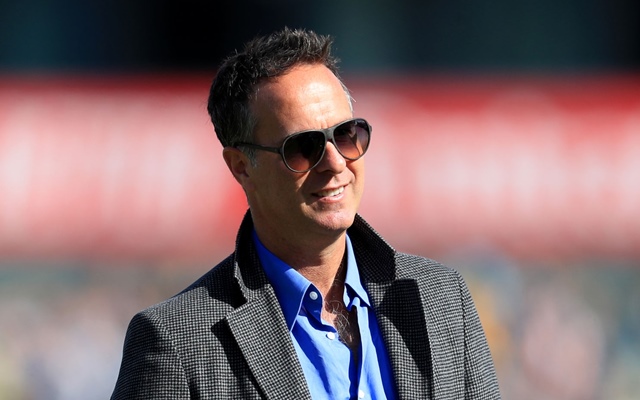 Former England skipper Michael Vaughan believes that not being fit might be the reason behind Rohit Sharma's absence from Team India's squads for the upcoming tour of Australia. India skipper Virat Kohli has set the bar higher as far as fitness is concerned and the players now need to clear that fitness test before being eligible for selection.
Rohit has indeed looked like he has put on some weight while being at home during the lockdown earlier this year. The BCCI, however, did not name him in the squads because of the hamstring injury he had sustained during the clash against Kings XI Punjab last month. While the BCCI's decision made many believe that Rohit is seriously injured, the batsman's actions have suggested otherwise.
The India opener has not shied away from showing that his injury is not serious. Soon after the squad was announced last Monday, Rohit had hit the nets before Mumbai Indians posted photos and videos of the same. The India star was seen practicing in the nets on Sunday too. And on Tuesday, he sprung another big surprise by returning to action for Mumbai Indians' final league game against Sunrisers Hyderabad.
Michael Vaughan on Rohit Sharma's injury
While there is little clarity over Rohit Sharma's injury saga, Michael Vaughan believes that the hamstring injury might not be the reason behind the batsman's omission from the squads. Vaughan believes that Rohit has not met the team's standard in fitness and is thus out of the team. The former cricketer also said that the Indian team should be clear about the situation and explain the reason behind Rohit's omission.
"From Ravi Shastri's statement, it reads to me that they want him to get more conditioned in the body. Maybe he's not quite as fit. We know the kind of bus Virat Kohli drives is a very fit one. If you are not part of the fit bus, you kind of get moved aside, does not matter who you are. That's the matter, maybe he is not as fit as he could be," Vaughan told Cricbuzz.
"If Rohit Sharma has got an injury, tell us what the injury is. Make it very clear, that look he's got a hamstring problem. Fine, not a problem, we understand that is why he is not playing. If it is just that because he is not playing because he might get injured, I have never heard that before in my life," he added.
Vaughan further expressed his surprise over the entire matter and said that Rohit should go to Australia if he keeps playing in IPL. He said that the way the case has been handled so far is 'very odd and strange'. Vaughan concluded by urging BCCI to give a clear picture on Rohit's injury.
"I am intrigued about the next week or so – how it plays with Rohit Sharma, if he does play, then surely he is going to Australia. I can't see why he would not go to Australia if he is playing in the IPL."
"I am intrigued about the way it's been handled. It's very odd and strange that it's not open and honest. It seems like it doesn't need to be the way it is. It's Rohit Sharma – if he's injured, tell us he's injured. That's not a problem – players do get injured," said the England legend.