Microsoft CEO Satya Nadella compares Rohit Sharma to VVS Laxman
The 50-year-old was also impressed with Ravichandran Ashwin's versatility with the ball.
Updated - Nov 7, 2017 11:19 am
1.6K Views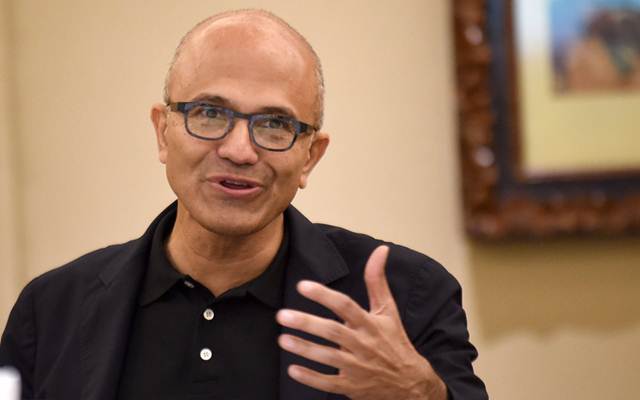 Microsoft CEO Satya Nadella has recently admitted that he has missed out on the whole Sachin Tendulkar era of Indian cricket after he shifted his base to the United States. But the 50-year-old billionaire has been watching the cricketing actions of late. Ask any typical cricket fan about an Indian cricketer who impresses the most, and it is more likely that Indian skipper Virat Kohli's name will pop up. But Nadella prefers the deputy over the leader.
He has said that watching the stylish Indian opener bat reminds him of the elegant former Indian batsman VVS Laxman. Rohit is known for his priceless timing and eye-catching drives apart from his ability to find the gaps at will. And Laxman was no different, as he was adored for his wristy work and classy strokeplay.
Apart from Rohit, Nadella also praised Kohli on his prolific run at the international arena so far and termed him 'special'. Kohli has recently scored his 32nd ODI hundred during the home series against New Zealand, and he is just behind the legendary former great Sachin Tendulkar in terms of no. of hundreds in ODIs.
Nadella a Test match fan
"I do follow cricket passionately, though I'm more of a Test match fan. I'm not so much into IPL. I think Virat is very special, and I'm amazed at Ashwin's versatility as a bowler. I also love watching Rohit Sharma play. Some of his shots and the follow-through remind me of VVS Laxman. He seems to have so much time to play his strokes." he told TOI.
Nadella was also impressed with India's killer-instinct and the way the side had improved as a fielding unit. It's awesome to see India field a genuinely hostile pace attack. In fact, the whole team – their fielding, athleticism, professionalism – is something else. It is fantastic to see Indians play like Australians." he said.