Mike Hesson steps down as coach of the New Zealand cricket team
The 43-year old has been named in the ICC Cricketer's committee for the year 2018 as well.
Updated - Jun 7, 2018 10:33 am
245 Views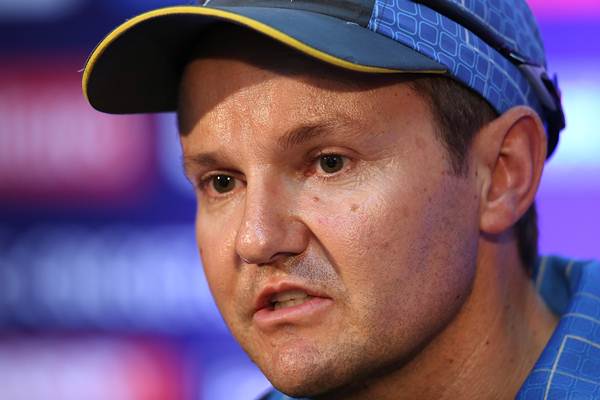 Follow us on Telegram
Mike Hesson, one of the most successful coaches of the New Zealand cricket team took the decision to step down as coach of the side, thus ending what has been a very successful six-year union. Initially, Hesson's contract ran until the conclusion of the 2019 ICC Cricket World Cup, but the heavy toll of cricket had yielded yet another victim in the form of the 43-year old Hesson. Speaking about his retirement, Hesson stated that he did not have the 'capacity' to contribute to the job anymore.
"This job requires 100 percent commitment and is all-consuming," Hesson said. "I know what's required over the next 12 months, but if I'm honest, I don't feel I have the capacity to give the job what it deserves. NZC, in particular, David White and the board, have given me incredible support, including flexibility and options. But the idea of missing a match, a tour or a format, as has been proposed at different times, has never sat well with me.
Hesson also shed light on his appointment to the ICC Cricket Committee stating that it was an incredible opportunity that he could not turn down."I couldn't let this opportunity pass without acknowledging my wife Kate and our daughters Holly and Charlie, who have sacrificed so much for me over the past six years. And I just want to place on record my gratitude to all the players and support staff. I love the team and have great hopes for what they will be able to achieve. I'll always be a supporter," he added.
NZC tried to tie Hesson down for 12 months
NZC Cheif Executive David White hinted at his disappointment of losing out on Mike Hesson stating that he understood his predicament. In addition, he also stated that he made a futile attempt to persuade him to see out his contract for another 12 months.
"I tried to persuade him to stay on for another 12 months but his mind was made up," said White. "We understand his position. "Mike has overseen one of NZC's most successful periods of international cricket, he's more than realised the potential we saw in him back in 2012, and has grown into one of the most respected coaches on the international circuit.
"At the same time, he's carried a torch for coaches in all sports, demonstrating through his success that top-level coaching is not exclusively or necessarily the domain of former star players," he added.
Williamson heaps praise on the professionalism of Hesson
Among the players, incumbent Kiwis skipper Kane Williamson also expressed his feelings towards Hesson, clearly indicating their good working relationship. "Mike exemplified the "team-first" attitude he himself talked about and left no stone unturned in terms of leading the side to success," said Williamson. "I've witnessed his work-ethic first-hand and have seen the sacrifices he's made, and I can only say I have the utmost respect for what he's achieved."
[interaction id="5b0fd4d9343b378115915824″]
Stay updated on 'today's cricket news' with CricTracker.com.
Follow us on Google News