Misbah-ul-Haq reveals how he overcame the 2007 World T20 final loss
Updated - Nov 26, 2016 4:07 pm
116 Views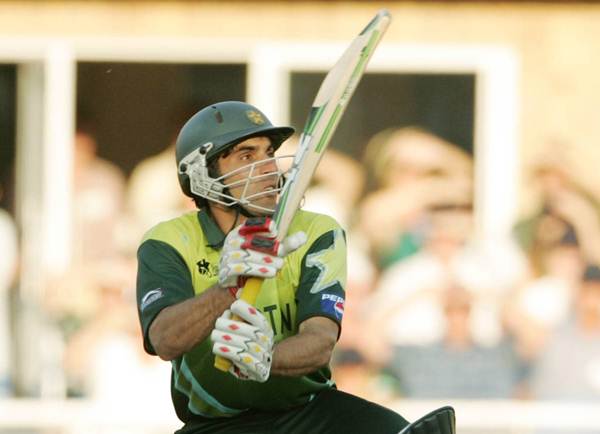 Follow us on Google News
Misbah-ul-Haq is currently the backbone of the Pakistan batting line-up in spite of the presence of young promising names in the team. The 42-year-old has been a wonderful leader and a player for his side having pulled his nation from the 2010 spot-fixing debacle and led them to the numero uno status in Test cricket very recently. However, the start of his career wasn't a smooth one and many challenges came his way. One of them was coping with the 2007 T20 World Cup loss at the hands of India.
Speaking to renowned Pakistani sports anchor Mirza Iqbal Baig about his mental toughness after losing the thrilling 2007 World T20 Final in Johannesburg, Misbah claimed,
"If I kept remembering Joginder Sharma and (Shanthakumaran) Sreesanth, I might have stopped playing cricket. I always believe that you leave the past behind, even the good things. Every day in cricket and life is a new day where you have to perform. If you dwell on the past or the future too much, performance becomes difficult. You can have regrets but there should be some limit so that it doesn't affect your present performances.
It was heartbreaking, to say the least for Misbah and Pakistan as they fell short by a mere 5 runs as India lifted the inaugural ICC World T20. With 13 runs needed off the last over, Misbah struck a six on the 2nd ball to bring down the calculation to 6 of 4. With a hit away from lifting the World Cup, Misbah attempted an audacious scoop shot off Joginder Sharma only to offer a straightforward catch to Sreesanth positioned perfectly at the short fine leg position.
In terms of mental strength, Misbah rated Javed Miandad, Steve Waugh and Inzamam-ul-Haq as the players he like. "In terms of mental strength, the likes of Javed Miandad, Steve Waugh and Inzamam-ul-Haq are the players I like. Others I like include Jacques Kallis and especially AB de Villiers – he is a top class batsman and you can't see anyone else like him in the world today," he quipped.
The Pakistan Test captain also revealed that he had already planned to retire after playing a series against India and before the England tour in 2016.
"I had already planned to retire after playing a series against India before the (2016) tour of England. But I spoke to the cricket board and chairman about it, the England series was a tough one and giving a new player captaincy or introducing a new player in the lineup was difficult. The series against Australia will be difficult too, so I decided to stay on."
He added, "Currently, my plan is to play till the Australia series and then I'll see during that about my future. If there is a replacement, then it's good to introduce him in the team at the right time."
Pakistan will now travel to Australia after finishing the series against New Zealand, a tour comprising of three Tests and 5 ODIs.
Follow us on Telegram