Mithali Raj reveals the concerns grandparents had with regards to her future
Mithali is on the verge of playing 200 ODIs but cricket was not her first love.
Updated - Jul 20, 2018 4:14 pm
121 Views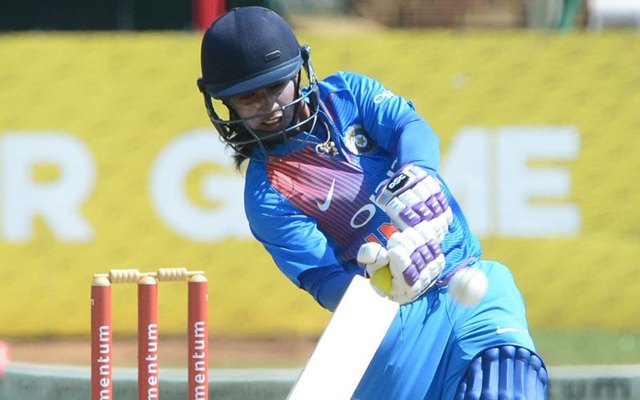 Follow us on Google News
When an individual achieves great heights in any particular trade a common perception is that they were meant to do it. But the highest run-scorer in Women's cricket and the most successful Indian cricketer Mithali Raj has proved all that wrong with her career. Her first exposure to a non-academic interest was with dance. She loved dancing and her mother wanted her to become a dancer, however, her father's desire to make her a cricketer won and here she is today.
Mithali has achieved most things in her international career. She has played nearly two decades of cricket at the highest level, is on the verge of making 200 ODI appearances. The 35-year-old has scored 6373 runs at an average of 50. She led the side to two successful World Cup campaigns in 2005 and 2017 when they went ended as runners-up.
Mom wanted me to become a dancer
Talking about her early childhood and introduction to cricket, Mithali said, "My mom wanted me to be a dancer. I started to dance much before I got into cricket, it was more of my choice, I wanted to be a dance. I enjoyed dancing and then cricket happened because of various reason."
She hails from a conservative South Indian family where sport was never considered a career option. Her parents went out of the way, dealt with all the troubles and protected her to ensure she focused on her cricket.
"From a Tamil family cricket was nowhere. Nobody played sport in my family. For my grandparents to accept that I was playing cricket that too with boys, go early in the morning and come back in the evening, got all tanned. I also have a couple of stitches on my face, they were like no one is going to marry her, she has cuts all over the face," Mithali explained while talking to Gaurav Kapur on his show Breakfast with Champions.
"My dad and my mom were like enemies. But my parents have cocooned me from everything. If I had to deal with it as a youngster I wouldn't have been as strong as I've turned out to be," she added.
Here is the video of the interaction:
Follow us on Telegram