Moeen Ali detained at Birmingham airport
Updated - Apr 10, 2016 8:06 am
47 Views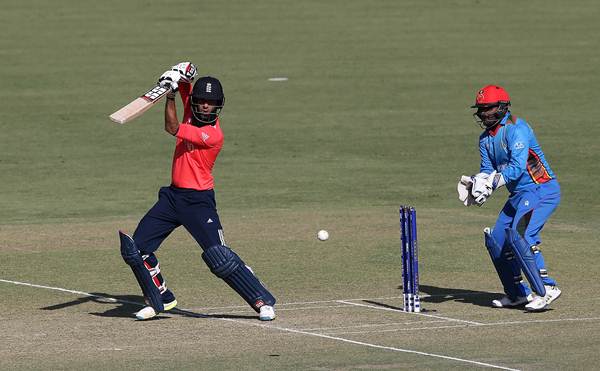 Follow us on Google News
It was to be just another flying routine for Moeen Ali as he boarded the flight to Birmingham to take  part in the 2016 County Championship. He was also perhaps the most awaited of the Worcestershire side, especially following his exploits for England in the World T20. However, matters took a turn for the worse, when he was detained at the Birmingham airport for almost 40 odd minutes.
Moeen Ali, one of the most important members of the England squad was single out and made to wait while others made their way past the boarding gates. A humiliated Ali then took to social media handle twitter to vent his frustrations.
However, instead of sympathizing with Ali, many of the twitter users sympathized with the airport security staff, thus compounding Ali's frustration as well as adding to the controversy. Some twitter users even went to the extent of comparing Ali to the ISIS militants who travel often by flights. The 28-year old also said that he had never faced such issues while travelling with the rest of the team.
Ali's lineage and family roots tread back to the war-torn state of Kashmir. Having sported a beard almost similar to the late WG Grace, Ali is seen as a role-model for the newer generation England citizens of similar ethnicity. If irony has a part to play here, Ali was detained at the Birmingham airport, the county of his birth.
A post on twitter that ran across Ali's timeline read: "Have never been stopped at the airport when travelling with a team in uniform, but travel alone and get stopped for 40 minutes!! Joke." Another tweet read: "Birmingham airport!! Hard times."
Despite his frustrations, the twitter users failed to see the pain Ali was going through. One particular tweet read: "@MoeenAli Unfortunately ISIS folks look exactly like you – can't blame security for being careful" while another tweet posted a picture of an ISIS militant.
However, England players Adil Rashid and Owais Shah sympathized with a member of their ethnicity with supportive tweets.
Have never been stopped at the airport when travelling with a team in uniform, but travel alone and get stopped for 40 minutes!! Joke

— Moeen Ali (@MoeenAli) April 9, 2016
Birmingham airport!! Hard times.

— Moeen Ali (@MoeenAli) April 9, 2016
@MoeenAli that's a shambles my pra #clowns

— Adil Rashid (@AdilRashid03) April 9, 2016
@MoeenAli your beard might have something to do with it. #sadreally

— Owais shah (@owaisshah203) April 9, 2016
@MoeenAli Unfortunately ISIS folks look exactly like you – can't blame security for being careful

— Kiran Ahmed (@kiranahmedd) April 9, 2016
@Yellow_Lellow @MoeenAli How about this one ? pic.twitter.com/m6xiVohlKp

— Kiran Ahmed (@kiranahmedd) April 9, 2016
Follow us on Telegram